Palace residence of a celebrity in Germany 🆕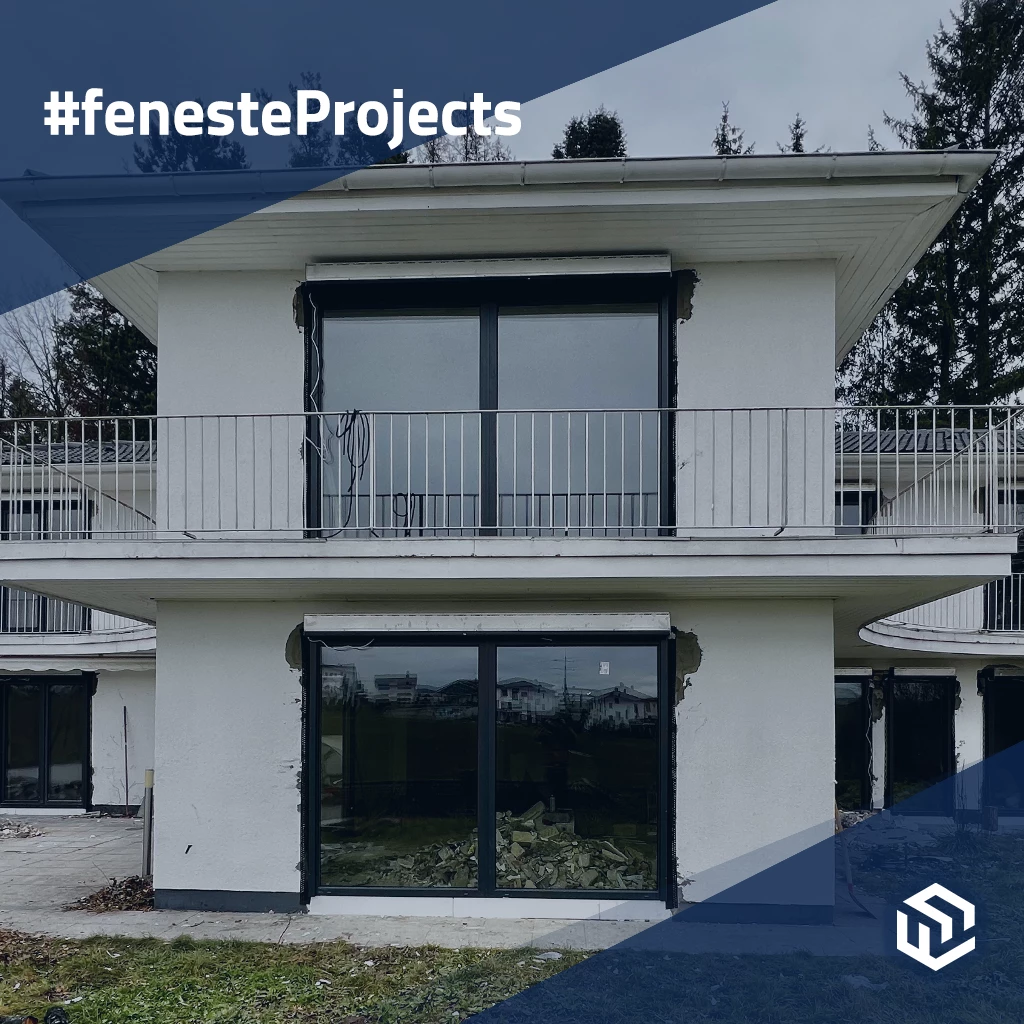 We present to you an impressive house located in Germany, which belongs to one of our most favorite customers. Its interiors have been equipped with high-quality PVC windows by Aluplast Ideal 8000, in an elegant color of Gray anthracite sand, with flush-mounted roller shutters. The selected fitting is the Hoppe Secustik handle, equipped with a blockade of the incorrect position of the handle, which ensures additional safety.
In order to ensure perfect thermal insulation, a triple-pane glass package was used, which effectively reduces energy loss. In addition, the balcony windows have been equipped with the HST system, which enables smooth opening and closing, adding functionality and aesthetics.
An important aspect of the window installation was the use of the warm installation technique on vapor-permeable tapes. Thanks to this solution, adequate insulation against moisture and effective ventilation of the rooms was ensured. In order to further increase energy efficiency, warm window sills have been used under the windows, which effectively reduce thermal bridges and minimize heat loss. On the other hand, clinarites were installed under the balcony windows, which additionally contribute to improving the thermal insulation of this area.
This project is a perfect example of how properly selected window joinery can affect the aesthetics, comfort and energy savings at home. Aluplast Ideal 8000 PVC windows provide not only excellent thermal and sound insulation, but are also durable and easy to clean. The entire installation was carried out with the utmost care to provide our client with an ideal solution that would meet her expectations and contribute to the creation of a unique interior.
We are proud to participate in this project and we are glad that we could deliver our highest quality products that meet the requirements of our demanding customers. We would like to thank our client for her trust and the opportunity to contribute to the creation of her dream home. We are convinced that the new Aluplast Ideal 8000 PVC windows together with other solutions used will contribute to the creation of a unique space that our client will enjoy for many years.