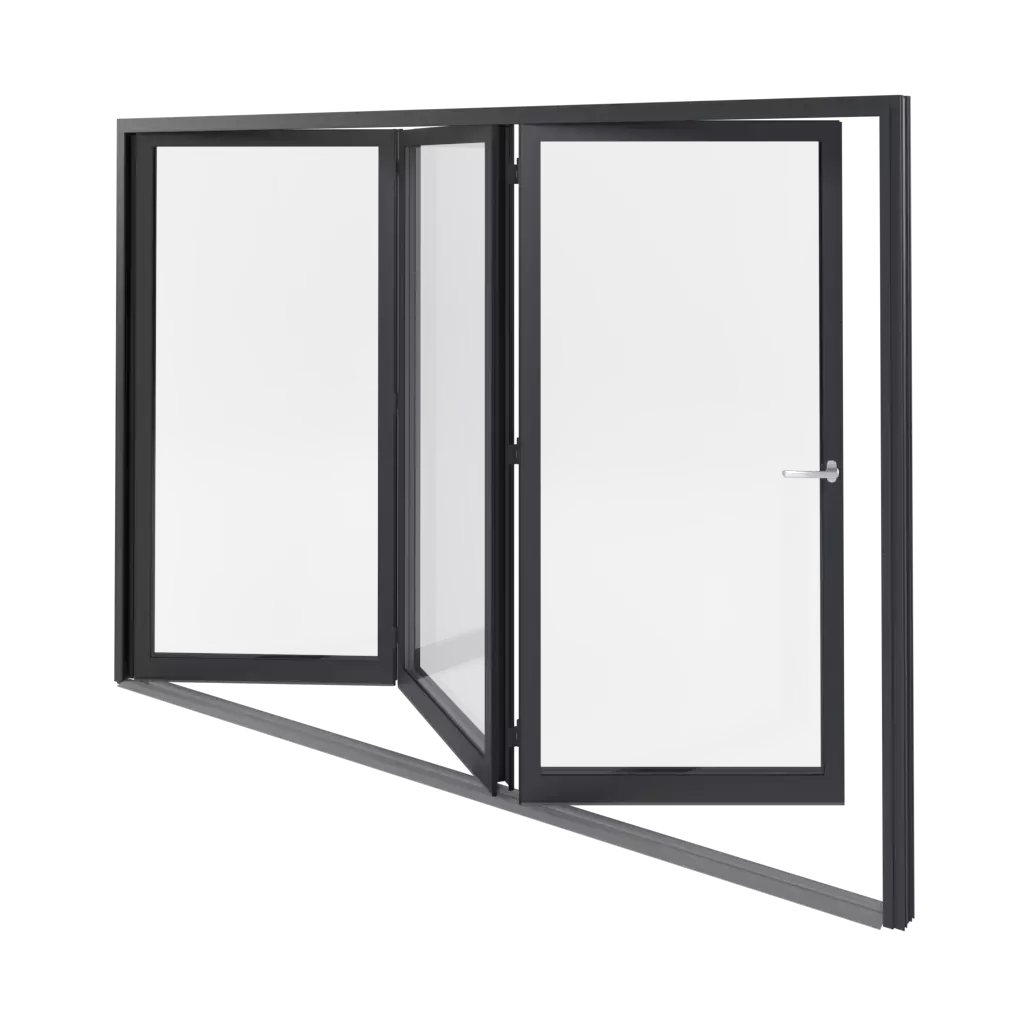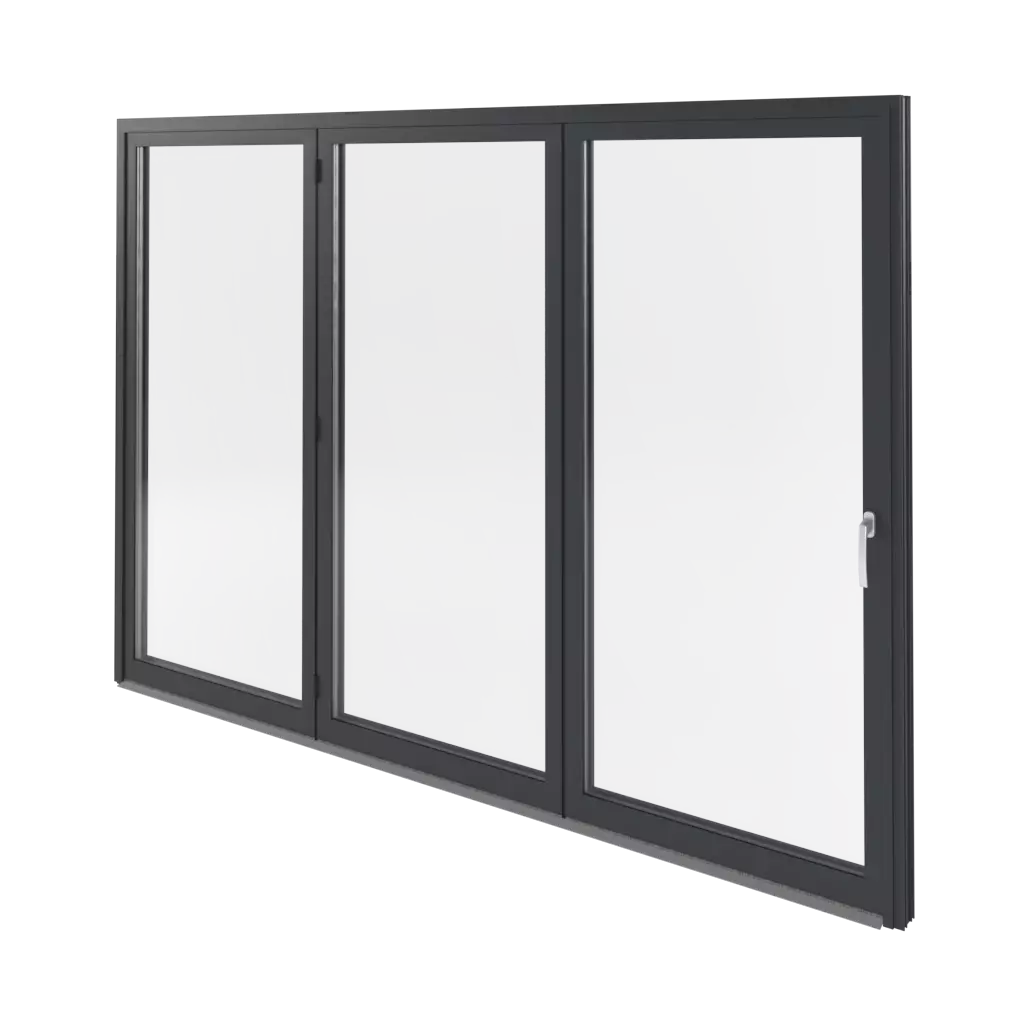 In our offer you will find folding windows. Folding windows are an innovative solution that offers many benefits, including exceptional functionality and aesthetic design. With a flowing pleated design, these windows allow you to adjust the flow of air and light, and are also ideal when space is limited. In addition, high quality workmanship, energy saving and the possibility of personalization make them a great choice for customers with different preferences and styles.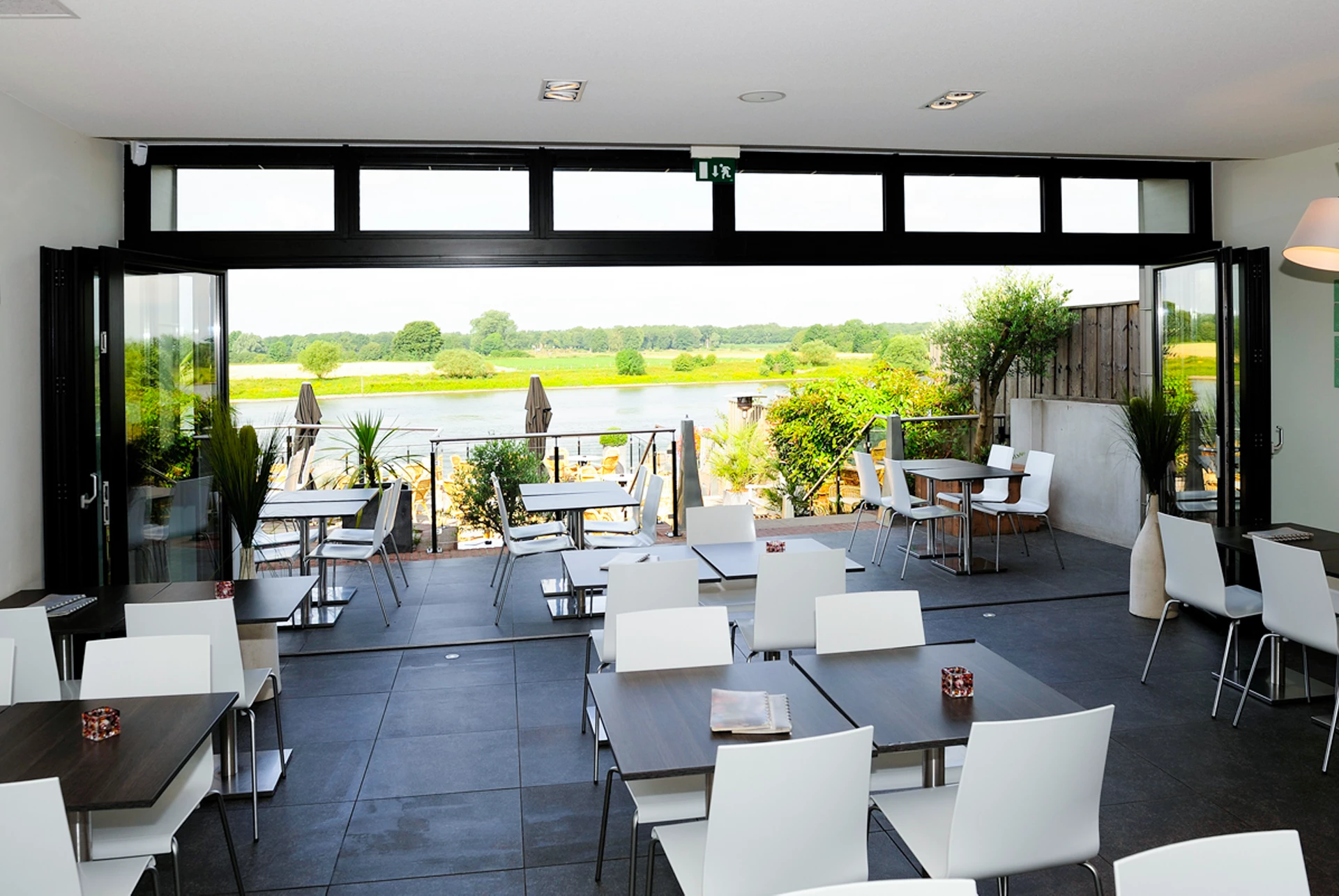 The project is made of the Panorama profile from Aliplast.
Offer of folding windows from Feneste
Our offer includes products of the reputable company Aliplast, which is known and appreciated all over the world for the high quality of its products.
Advantages of folding doors:
Space-saving: Folding doors fold in harmonious folds, which allows you to open and close them without taking up much space. This is especially useful for spaces with limited space where traditional doors might be impractical.
Ease of use: Thanks to its design, folding doors are easy to open and close. They can be freely opened and closed, which ensures smooth and comfortable operation.
Aesthetic Design: Folding doors have a modern look that adds elegance and style to your interior. Their minimalist design and flat profiles create a harmonious composition with the architecture of the room.
Good ventilation and light flow: Folding doors, when open, allow the free flow of air, which favors the ventilation of the room. In addition, thanks to large glazing, they allow the introduction of a large amount of natural light into the interior, which creates a pleasant atmosphere.
Energy and sound insulation: Folding doors can also be available in an energy-saving version, which contributes to better thermal and sound insulation of the room. They effectively stop heat loss and reduce noise from the outside, which translates into comfort and energy savings.
Personalization and Variety: Folding doors come in a variety of styles, sizes and finishes to suit individual preferences and interior style.
Where do we install folding doors:
Residential: Folding windows are popular in homes in both modern and traditional architectural styles. They can be used in living rooms, bedrooms, dining rooms, recreation rooms or utility rooms.

Apartment: In apartments with limited space, folding windows are a great solution, allowing the door to open and close smoothly without taking up much space.

Restaurants and cafes: Folding windows are used in restaurants, cafes and other catering facilities. They can be used as doors to summer gardens, allowing easy access for guests and creating a connection between indoors and outdoors.

Commercial and service facilities: Folding windows can also be used in commercial facilities, such as shops, showrooms or offices. Their elegant appearance and functionality attract the attention of customers and create attractive entrances.

Hotels and tourist facilities: In the hotel industry, folding windows are used in hotel rooms, restaurants, cafes and lobbies, creating spacious and aesthetic spaces for guests.

Public buildings: Folding windows can also be used in public buildings, such as conference centers, auditoriums and theaters. They provide easy access to the outdoor space and introduce a lot of natural light.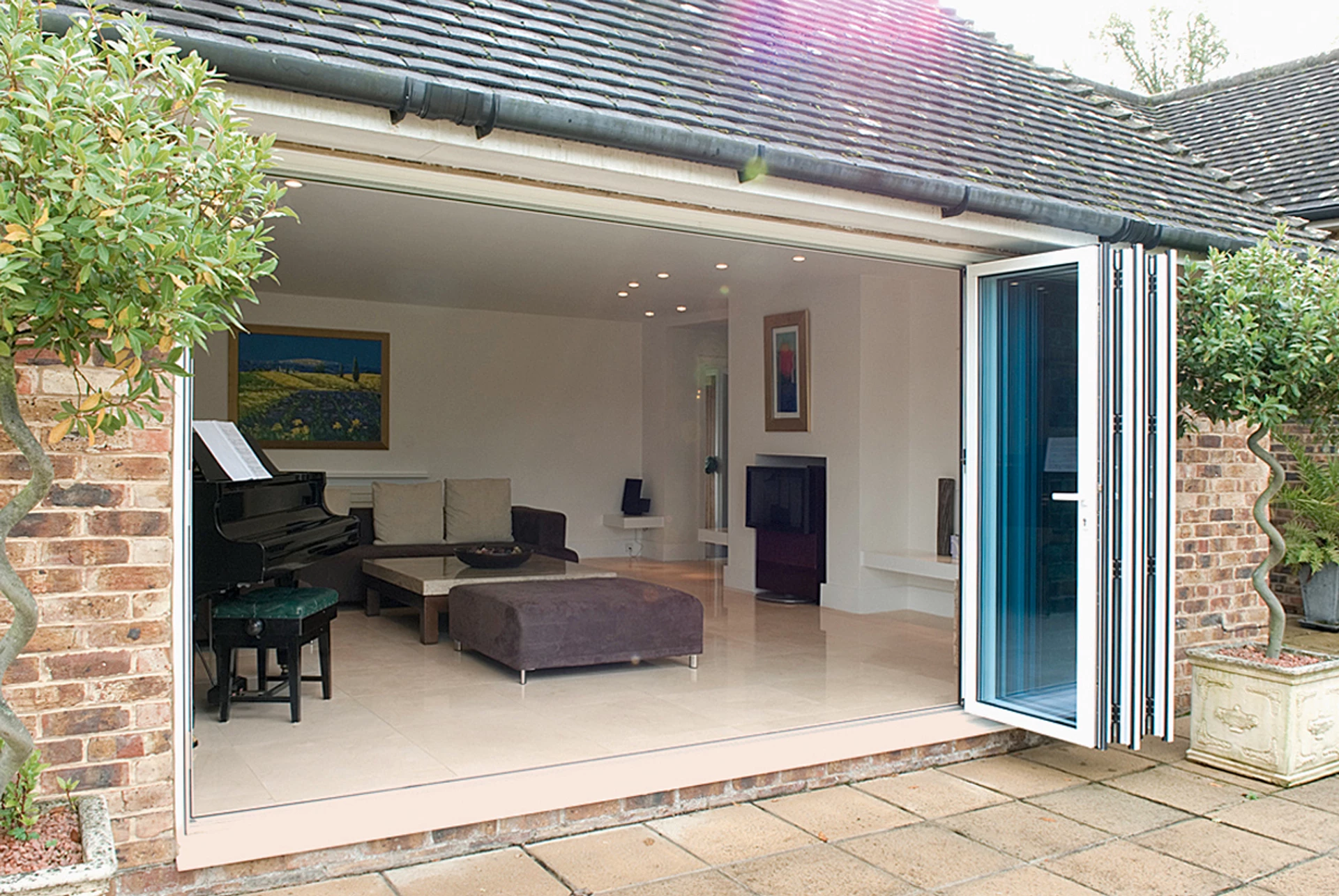 Our services include detailed valuations, professional advice, precise measurements, solid assembly, aesthetic plastering, warm window installation, safe delivery, replacement tailored to individual needs, disposal, maintenance and post-warranty service for windows, doors and gates, taking into account customer preferences and applicable standards.
Niewidoczny text numer dwa.