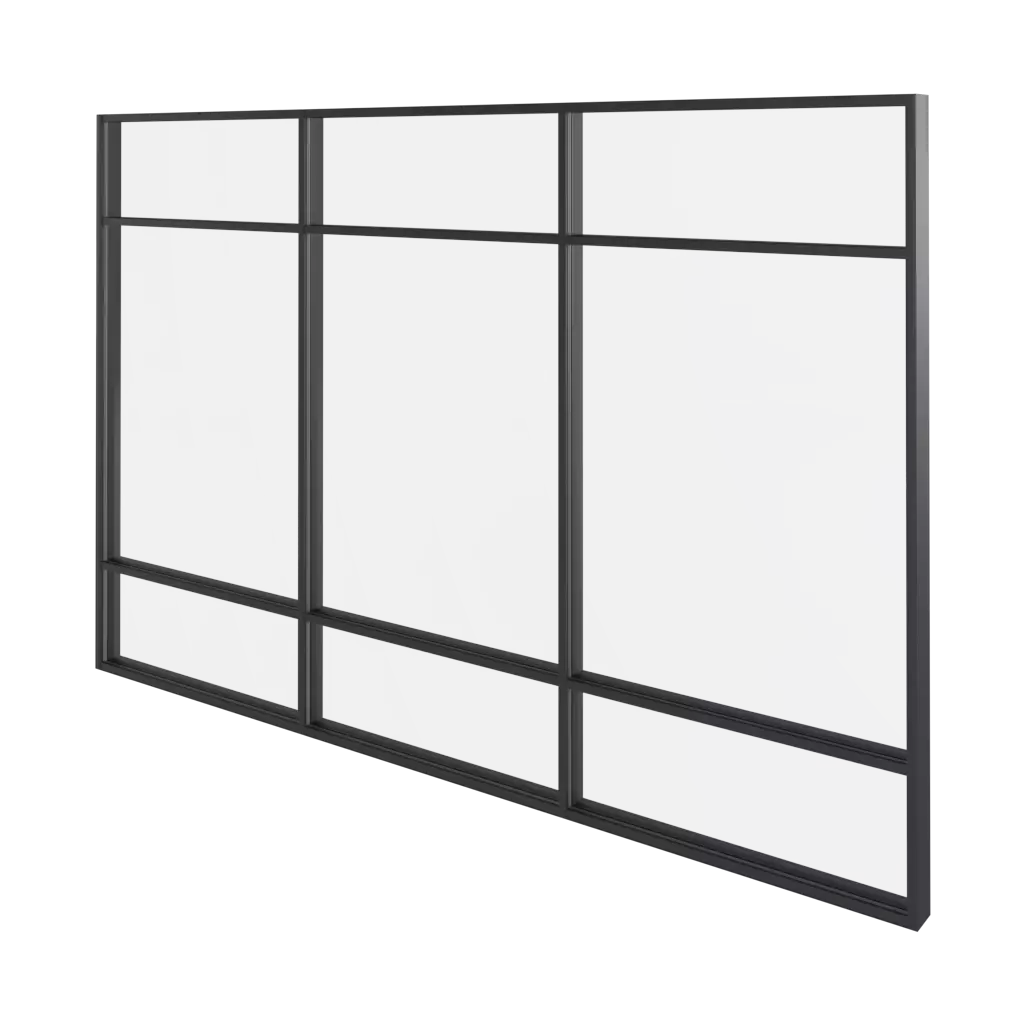 In our offer you will find windows glass facade windows made of aluminum. Glass facade are large, often panoramic windows that are mounted on the facade of the building or the wall of the facade. They are characterized by a large area of ​​glazing, which allows the introduction of a large stream of natural light into the interior of the rooms. Glass facade windows are often used in commercial buildings, offices, shopping malls and other facilities where an attractive appearance and effective exposure of light are important factors.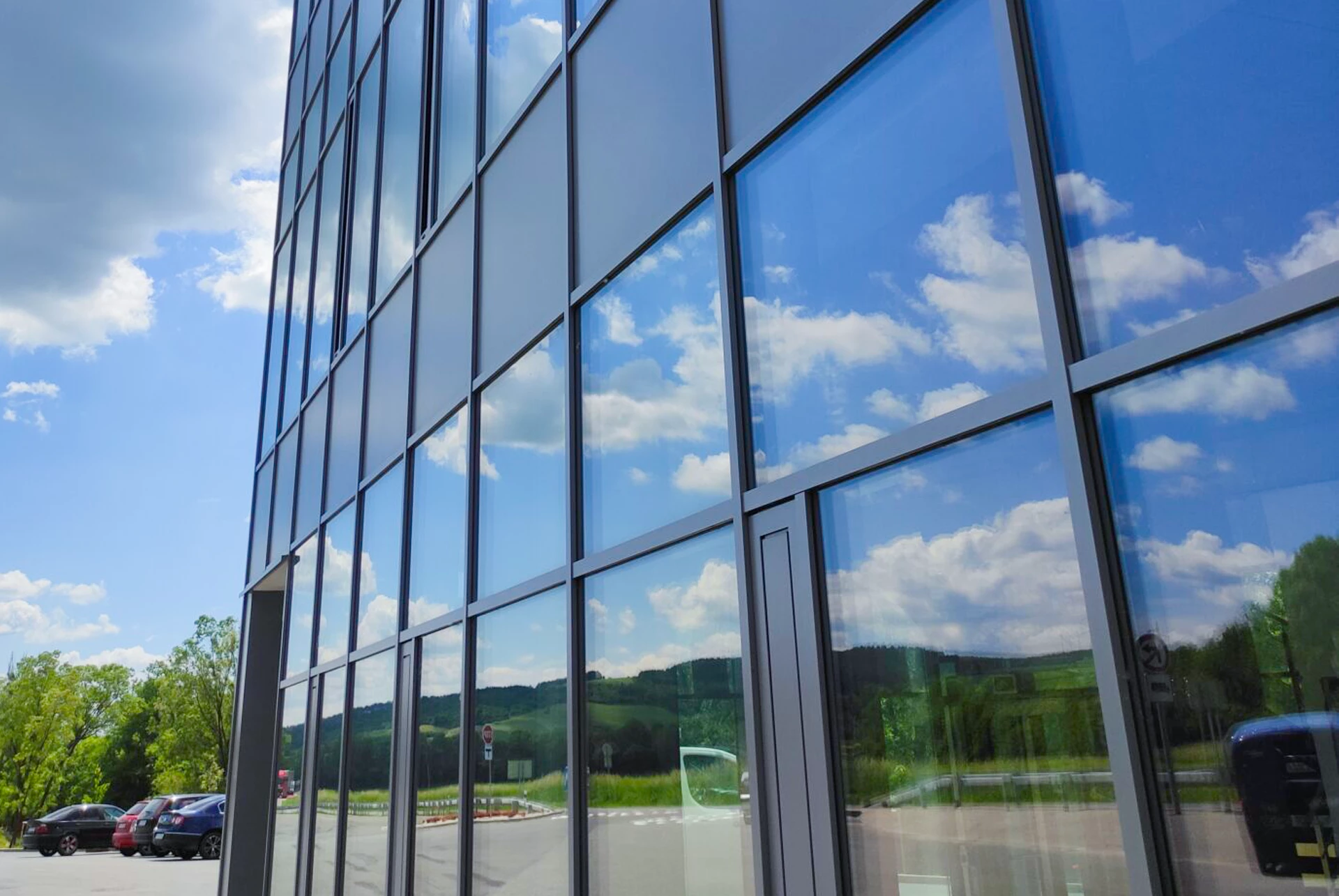 Project made of MC Wall profile from Aliplast.
The offer of façade windows from Feneste
Glass facade windows are made of aluminum. When choosing facade windows, the key step is to choose the right manufacturer and profile. Our offer includes products of renowned companies Aliplast and Aluprof, which are recognized for their high quality all over the world.
Advantages of façade windows:
Large glazing: Glass facade windows are characterized by a large glazing area, which allows for maximum use of natural light and panoramic external views.

Aesthetics and design: Glass facade add attractiveness and modernity to the façade of the building, creating an effective façade.

Energy efficiency: Thanks to the use of high-performance materials and innovative technologies, façade windows offer excellent thermal insulation, contributing to energy savings.

Noise reduction: The solid structure of the facade windows effectively reduces the penetration of sounds from the outside, ensuring peace and quiet inside the building.

Resistance to weather conditions: Glass facade are designed and manufactured in a way that ensures their long-term durability and resistance to weather conditions, such as rain, wind or UV radiation.

Design flexibility: Facade windows are available in various sizes, shapes and configurations, which gives designers and architects greater flexibility in creating unique and original solutions.

Optimal use of space: Thanks to large glazing and smooth construction, façade windows enable better use of space inside the rooms.

Prestige and image: Façade windows add prestige to commercial and representative buildings, emphasizing their modern and professional character.
Where do we install facade windows:
Glass facade are most often installed on the facade of a building, especially in places where external views and natural light can be used to the maximum.
In commercial buildings, such as offices, shopping malls or hotels, façade windows can be installed in places that attract attention and introduce a feeling of openness. These can be reception areas, conference rooms, glazed corridors or common spaces.
In the case of residential buildings, glass facade windows are often installed in living rooms, dining rooms or bedrooms to allow occupants to take advantage of the exterior views and bring plenty of natural light into these spaces.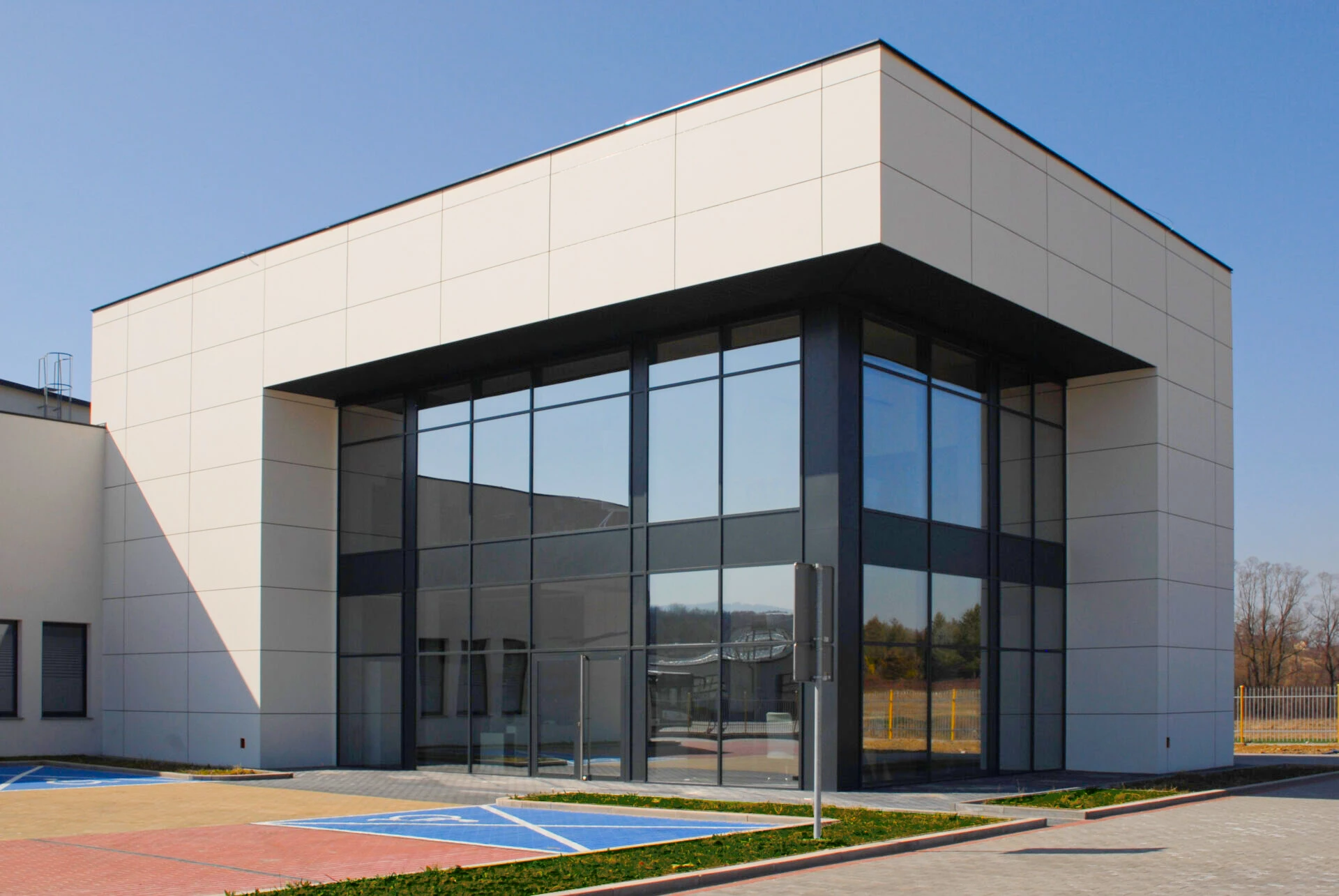 Office building with facade windows.
Our services include detailed valuations, professional advice, precise measurements, solid assembly, aesthetic plastering, warm window installation, safe delivery, replacement tailored to individual needs, disposal, maintenance and post-warranty service for windows, doors and gates, taking into account customer preferences and applicable standards.