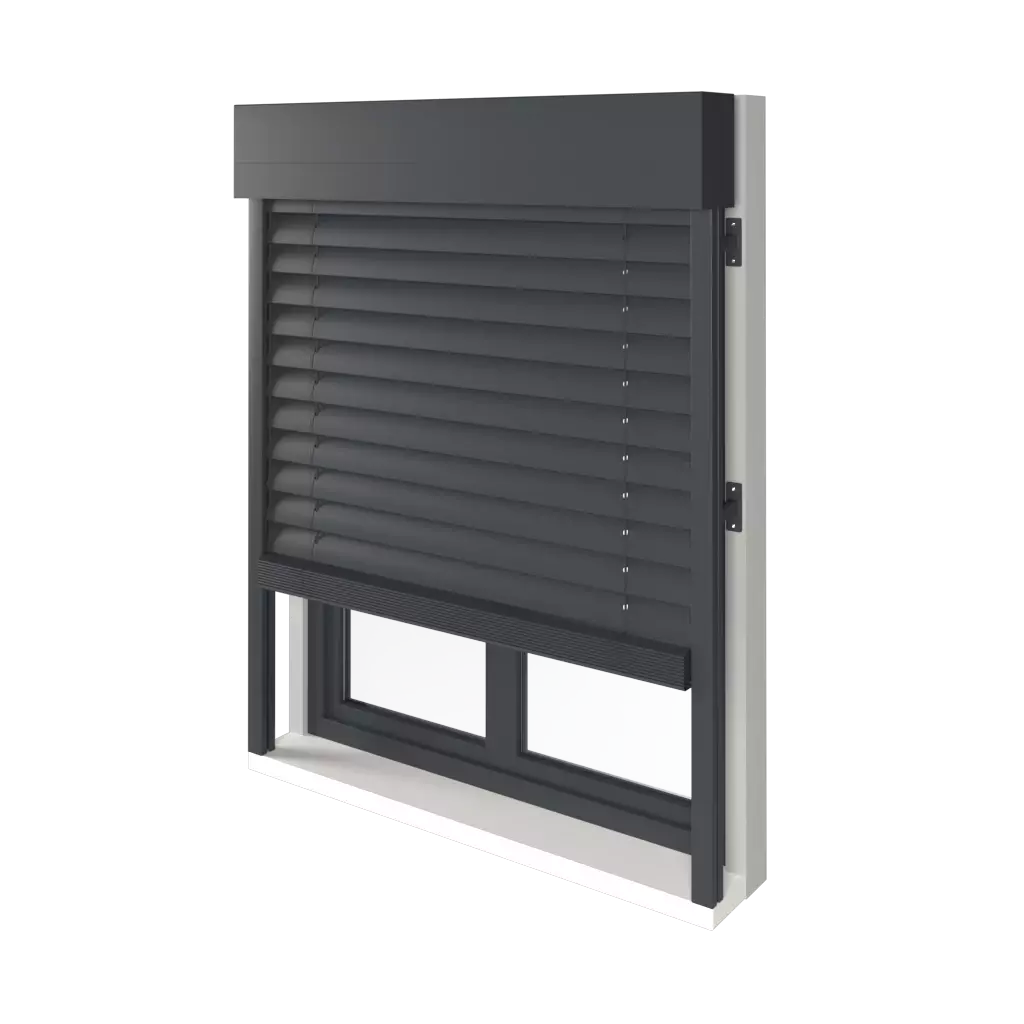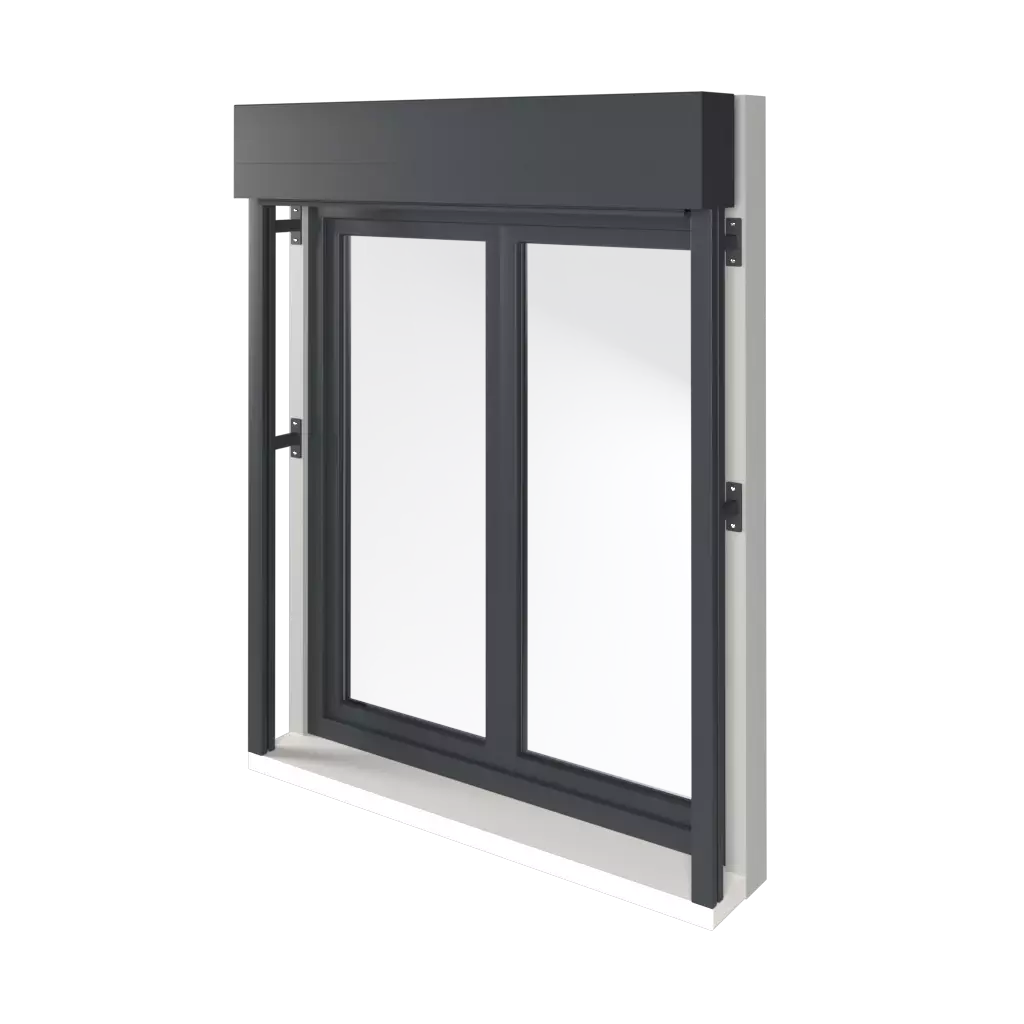 At Feneste, we offer horizontal facade blinds in various colors and sizes, tailored to the individual needs of the client. Our blinds are made of PVC materials, which provide protection against excessive sunlight, UV radiation and allow you to adjust the intensity of light in the rooms. We also offer automation systems, thanks to which blinds can be controlled remotely, which ensures convenience of use. Regardless of your needs, you will find the perfect solution with us. Take advantage of our offer and improve your quality of life today!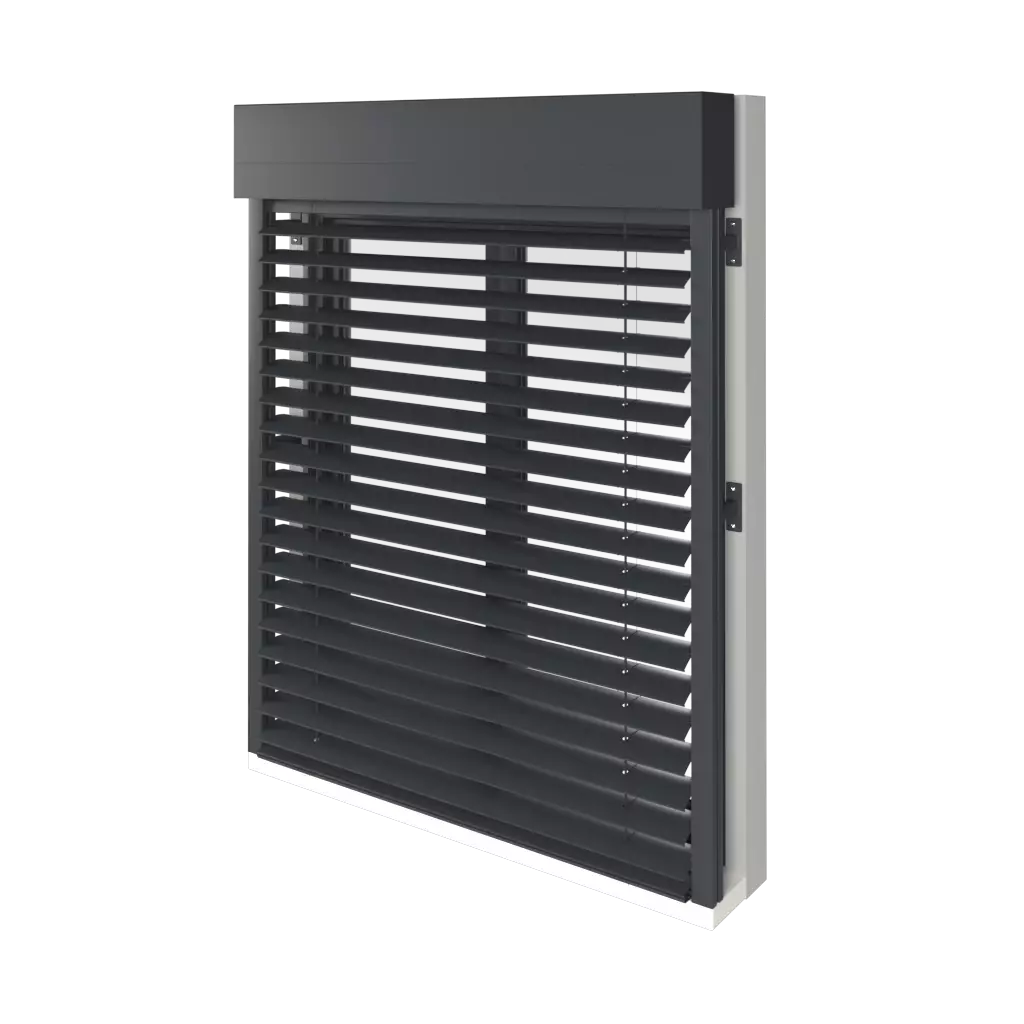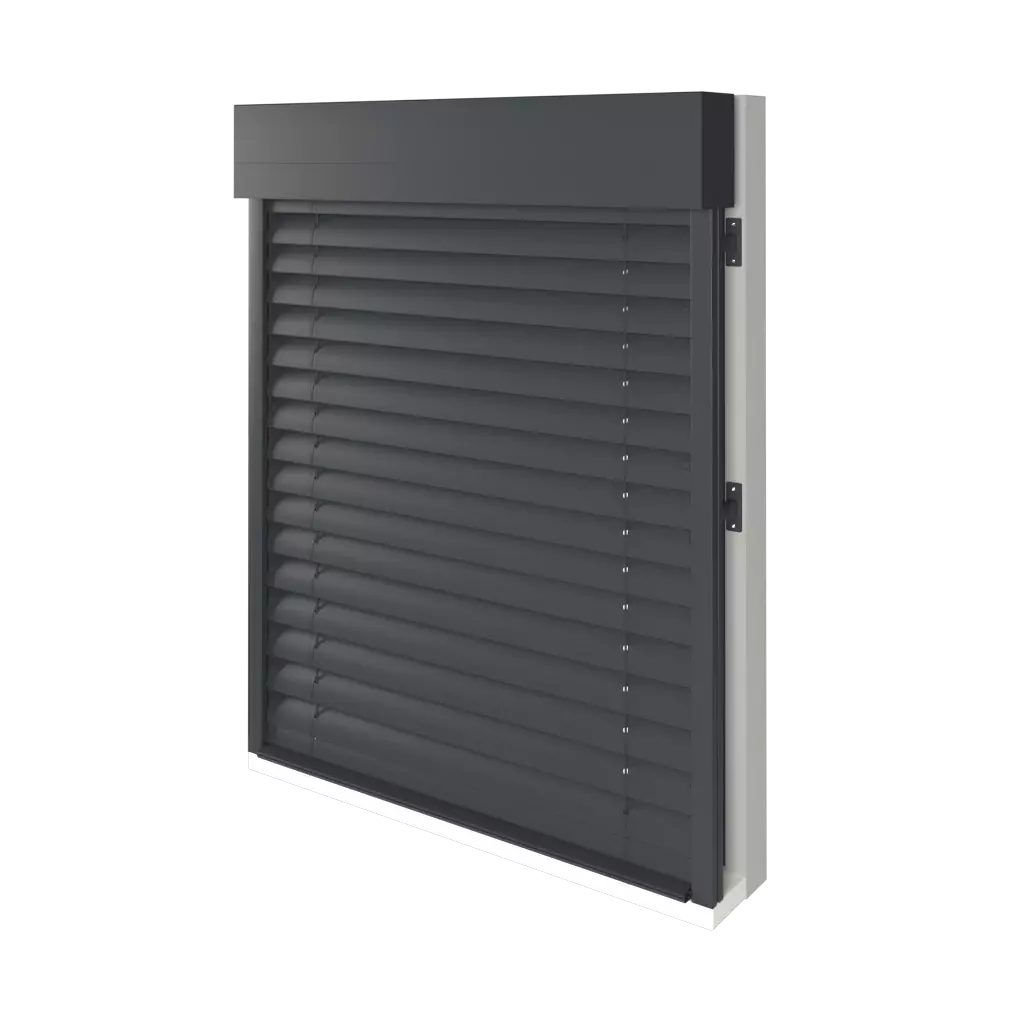 Venetian blinds offer from Feneste
The adaptive facade blind adapts to the building conditions and regulates the influence of light and heat. The flush-mounted blind is invisible from the outside, suitable for modern buildings. The self-supporting blind does not require additional brackets, ideal for architectural projects with attention to aesthetics.
Choose a color that matches your window.
The slats in the facade blinds are movable, horizontal slats made of PVC. They are the main structural element of the blinds, allowing you to adjust the amount of light entering the building and provide privacy and protection against UV radiation.
Advantages of facade blinds:
Light and heat regulation: They allow for precise control of the amount of light entering the building and limit overheating of rooms.
UV Protection: Helps reduce the effects of harmful UV rays on furniture, floors and other indoor furnishings.
Privacy: They give the opportunity to maintain privacy inside the rooms, blocking visibility from the outside.
Energy saving: By regulating the amount of light and heat, blinds can reduce air conditioning and heating costs.
Aesthetics: They enrich the appearance of the facade of the building, giving it a modern and elegant look.
Durability and resistance to weather conditions: Facade blinds are made of durable materials that ensure their long life and resistance to weather conditions.
Automation: Many facade blinds can be controlled automatically, which increases the comfort of use and allows you to program their operation.
Glare reduction: Helps minimize glare on TV screens, computer monitors and other surfaces.
Adaptation to different buildings: There are different types of facade venetian blinds that can be adapted to different types of buildings and facades.
Our services include detailed valuations, professional advice, precise measurements, solid assembly, aesthetic plastering, warm window installation, safe delivery, replacement tailored to individual needs, disposal, maintenance and post-warranty service for windows, doors and gates, taking into account customer preferences and applicable standards.