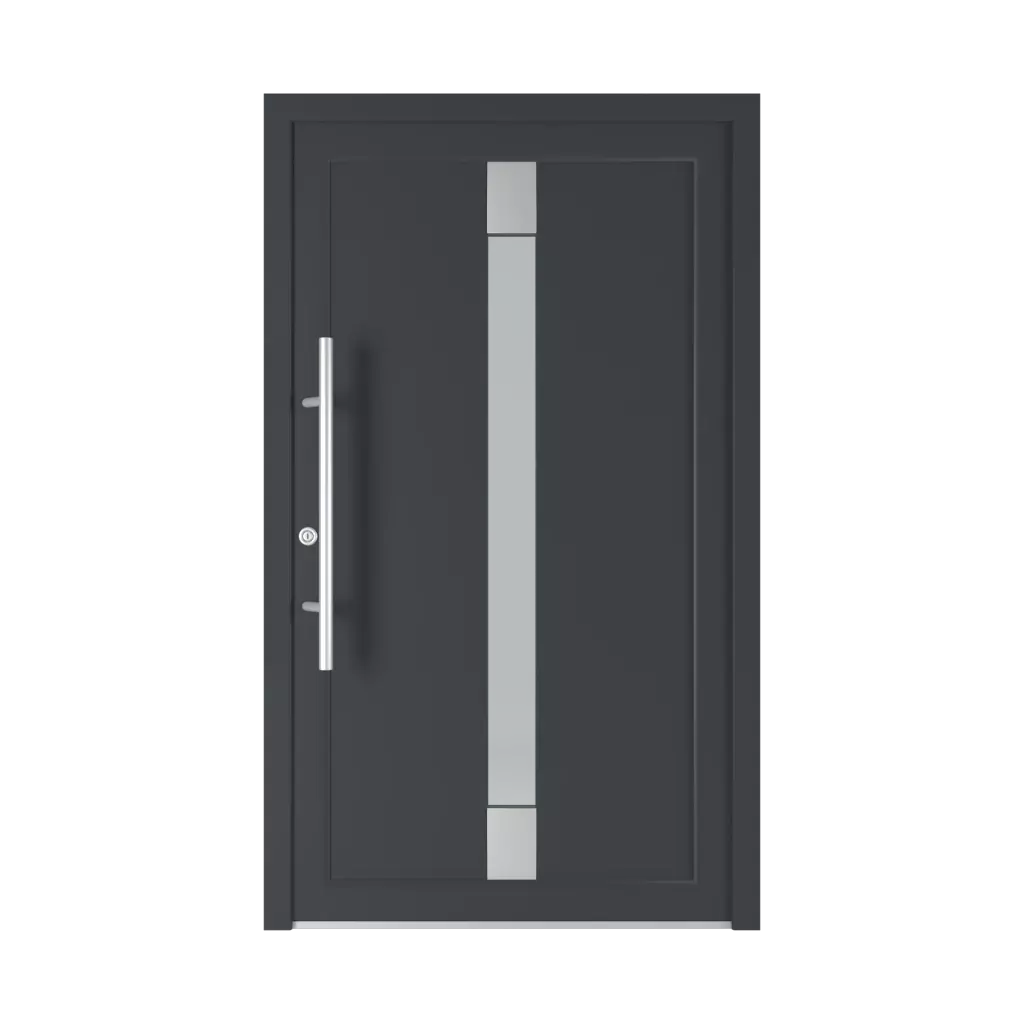 We offer our clients a wide selection of PVC entrance doors, available from many renowned manufacturers. Our offer gives you more choice, so you can find exactly the door that meets your needs and expectations.
Our PVC doors are characterized not only by diversity, but also by excellent quality. We use the highest quality PVC profiles, which are resistant to weather conditions and provide excellent thermal insulation. Our door fillings are carefully selected to ensure the best acoustic and thermal insulation, which translates into comfort of use and energy savings in your home.
By choosing PVC doors from Feneste, you can be sure that you are receiving a product of the highest quality that will meet your expectations. Our company takes care of every detail, from design, through production, to delivery and installation of doors.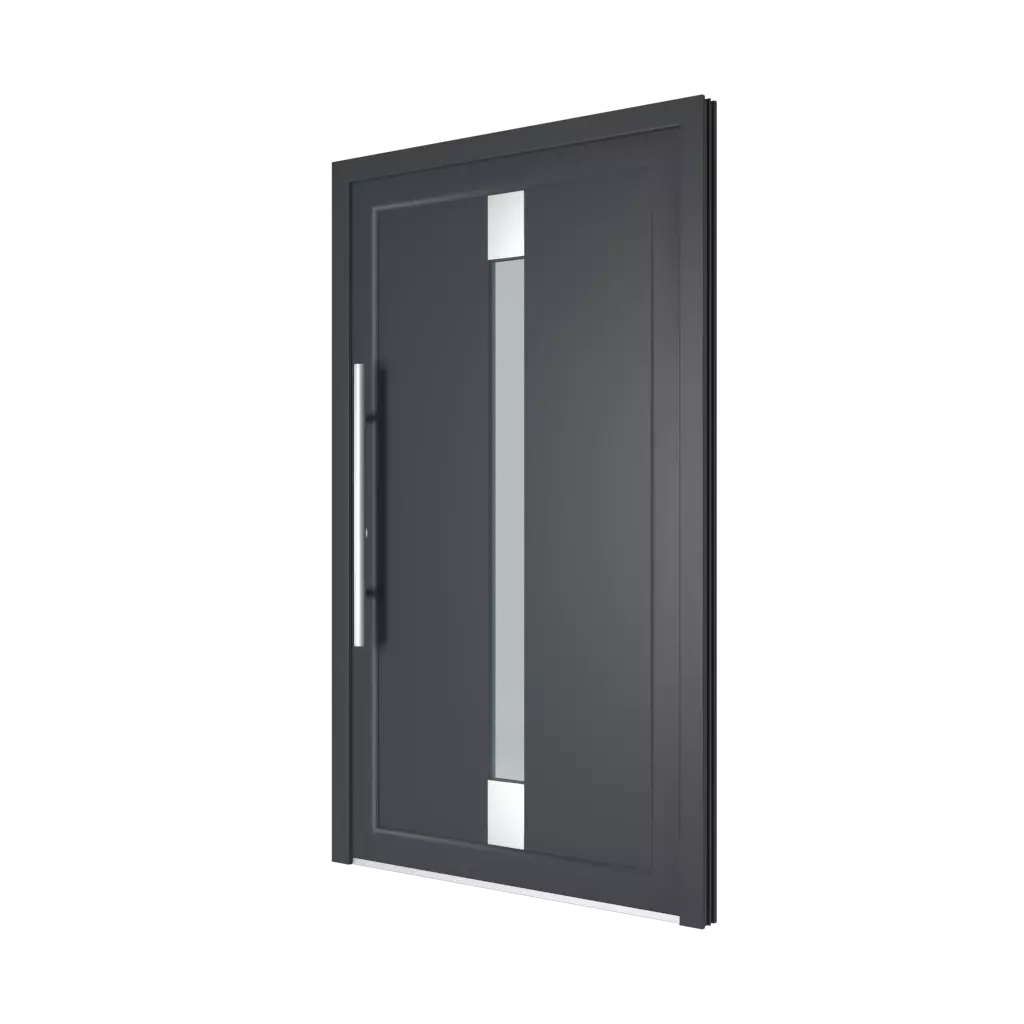 Offer of PVC entrance doors from Feneste
Glazed PVC doors are a stylish and functional solution, combining aesthetics with thermal and sound insulation. Made of durable plastic, these doors offer an elegant look that suits many types of interiors, both modern and traditional. Thanks to the glass panels, they bring abundant amounts of natural light into the rooms, creating a pleasant atmosphere.
Full Vinyl entry doors offer a variety of patterns, shapes and colors, allowing you to adapt them to the interior and your own preferences. It is a practical, durable and versatile solution that combines thermal and sound insulation, ease of cleaning and a variety of design options. Perfect for many types of rooms at home and in business.
Doors without transoms have a minimalist appearance, without additional optical obstacles. Doors with a glass sidelight have elegant, glazed panels that introduce natural light and space into the room. Doors with full sidelights are characterized by a solid finish, constituting both an aesthetic element and limiting light.
Opening the door depends on a mechanism, e.g. a handle or knob. This affects functionality and comfort. Various elements allow you to adapt the door to the user's preferences and the context of the room, providing many possibilities and flexibility.
Single-leaf doors are the classic and most common solution. Double-leaf doors, on the other hand, offer greater opening flexibility, which can be beneficial in high-traffic areas.
Thermal insulation: PVC doors have excellent thermal insulation, which means they maintain the temperature inside the room, which can help to reduce heating and cooling costs.
Sound insulation: Thanks to their design, PVC doors can also provide good sound insulation, reducing outside noise.
Durability: PVC is a durable and weather-resistant material, which means that PVC doors are resistant to corrosion, deformation and fading.
Ease of maintenance: PVC doors are easy to keep clean. They only require regular cleaning to maintain their aesthetic appearance.
Moisture resistant: PVC is resistant to moisture, which makes these doors suitable for rooms where high humidity may occur, such as bathrooms and kitchens.
A wide selection of patterns and colors: PVC doors are available in many different patterns, shapes and colors, which allows you to match them to the interior style and personal preferences.
Availability of various variants: PVC doors can be available in various variants, such as solid, glazed or transom doors, giving a wide range of design options.
Security: In some cases, PVC doors can be equipped with security systems such as multi-point locks, which increases protection against burglary.
Easy installation: PVC doors are relatively lightweight and easy to install, which can speed up the installation process.
Environmentally friendly: PVC is a recyclable material, which helps reduce waste and care for the environment.
Our services include detailed valuations, professional advice, precise measurements, solid assembly, aesthetic plastering, warm window installation, safe delivery, replacement tailored to individual needs, disposal, maintenance and post-warranty service for windows, doors and gates, taking into account customer preferences and applicable standards.