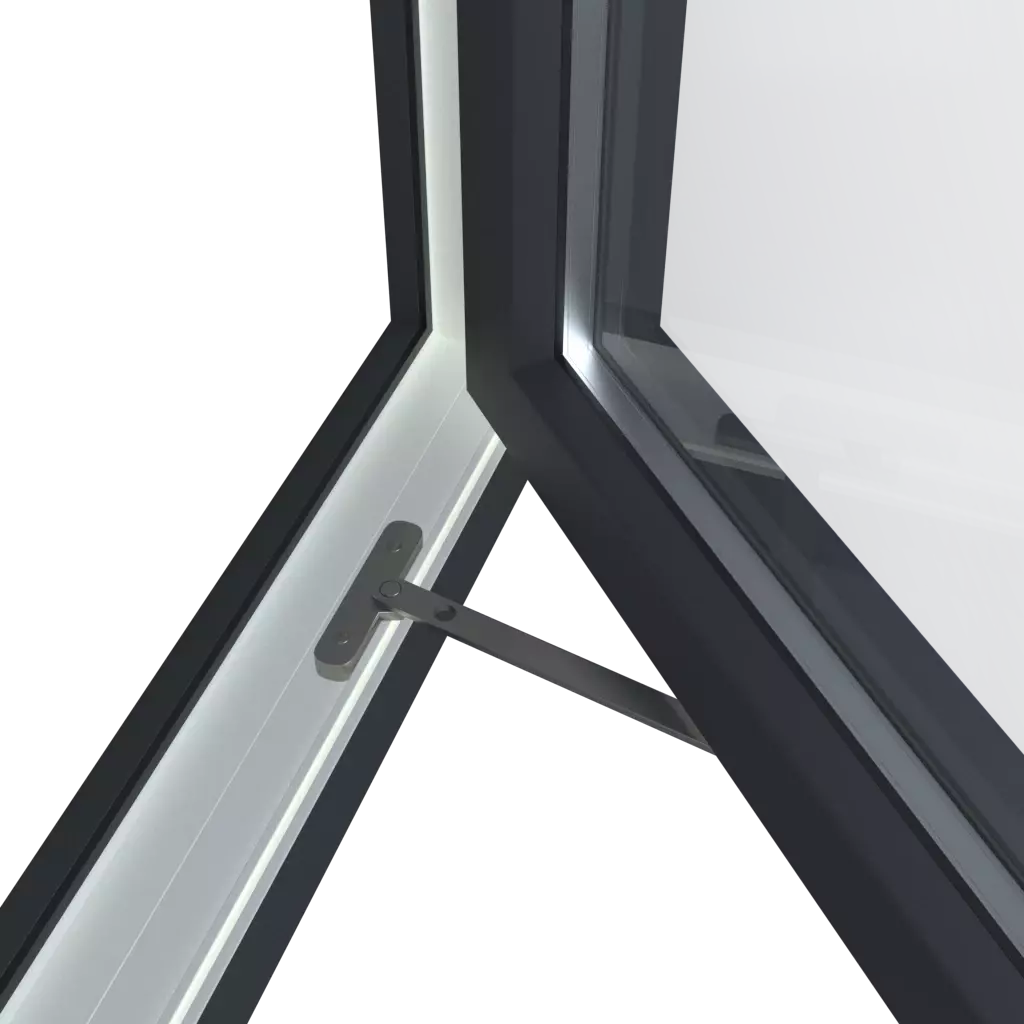 Opening brake mounted in the wing, controlled by a handle. Its use is intuitive. It is enough to open the sash, set it in any position from 15 ° to 90 ° and turn the handle downwards. The mechanism will then lock it, thanks to which it will remain in the set place until you change its position again. This solution will be perfect for every window and patio door, enabling safe ventilation of the interior even in unfavorable, windy weather. An open sash stopped in this way will withstand even strong and violent gusts of wind. It will prevent catching curtains, damaging home flowers and, most of all, damaging the window.
Brake in the handle Hoppe Secustik handle
Brake in the handle Hoppe Secustik window handle with an additional audible safety accent.
New in accessories for windows