De Luxe Dublin handle black sandblasted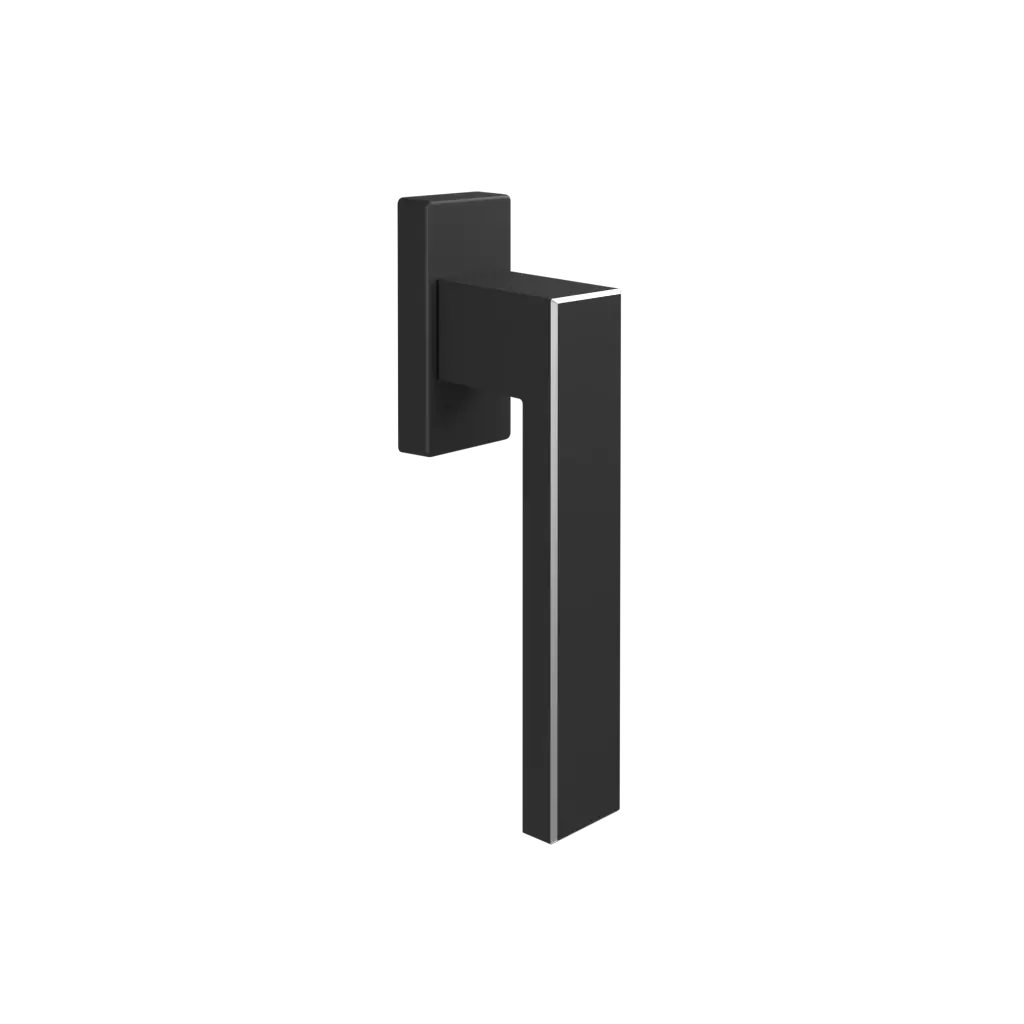 Name: De Luxe Dublin handle
Material: Aluminum
Producer: Medos
Type: Standard
Fitting: Winkhaus
Color: F9005
The De Luxe Dublin handle is a unique product that impresses with its futuristic design and timeless elegance. Made of the highest quality materials, this door handle exudes luxury and refined style. Its unique milling cutters, carefully made and refined in the smallest detail, give the handle a unique character and unique charm. It is not only a functional element, but also a clear design accent that emphasizes the aesthetics and uniqueness of the interior. The De Luxe Dublin handle is an excellent choice for those looking for a combination of modernity, elegance and uniqueness in one product.
The gripping part of the handle is made of durable aluminum, ensuring lightness and durability.
The handle is available in standard pin sizes: 35, 40 or 45mm, enabling easy adjustment.
It is possible to order a custom size pin on special request to perfectly fit your door.
The handle is also available with a 45-degree stroke for even more comfortable opening and closing.
Its futuristic design and timeless elegance are emphasized by unique millings, adding a unique character and style.
New in accessories for windows