A single-family house in the suburbs of Krakow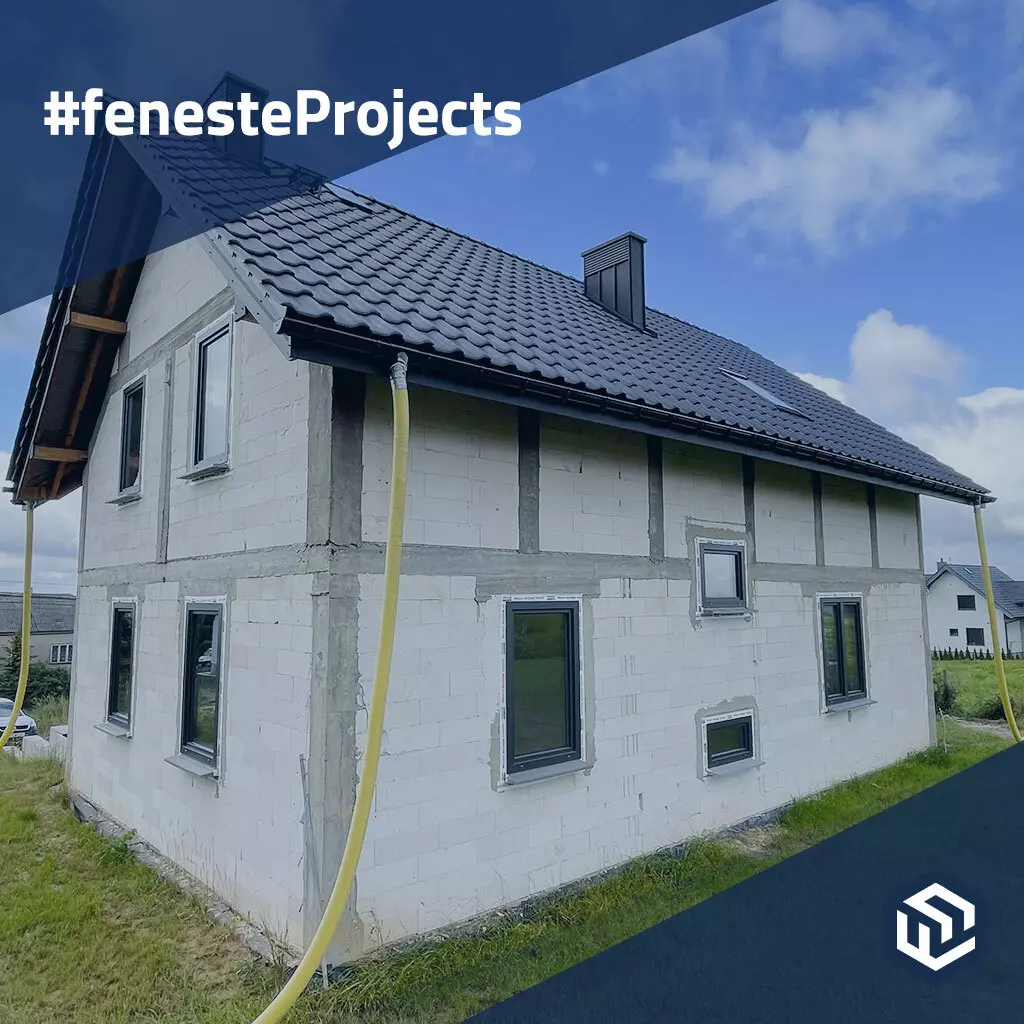 We invite you to familiarize yourself with a unique single-family house, situated in a picturesque area near Krakow. This beautiful building has been equipped with high-quality PVC Aluplast Ideal 8000 windows in two beautiful colors - Gray anthracite sand on the outside and White on the inside. Thanks to this combination of colors, the building looks not only stylish, but also harmoniously fits into the surrounding space.
Not only aesthetics are important in this project. The window fitting used have been equipped with a blockade of the incorrect position of the handle, guaranteeing additional security. The Hoppe Secustik handle in white perfectly harmonizes with the whole and emphasizes the elegance of the windows. In addition, a triple-pane glass package was used, which ensures high thermal and sound insulation and improves the overall energy efficiency of the building.
During the installation of the windows, the warm assembly technique was used, based on the use of vapor-permeable tapes. Thanks to this solution, adequate insulation against moisture and effective ventilation of the rooms was ensured. In order to further increase thermal insulation, warm window window sills were installed under the windows, which effectively reduce thermal bridges and minimize heat loss. On the other hand, under the balcony windows, clinarites were used, which also contribute to improving the thermal performance of this area.
This single-family house in the suburbs of Krakow is a perfect example of combining functionality, aesthetics and attention to energy efficiency. Aluplast Ideal 8000 PVC windows together with the applied assembly solutions guarantee not only beauty and comfort of use, but also energy savings.