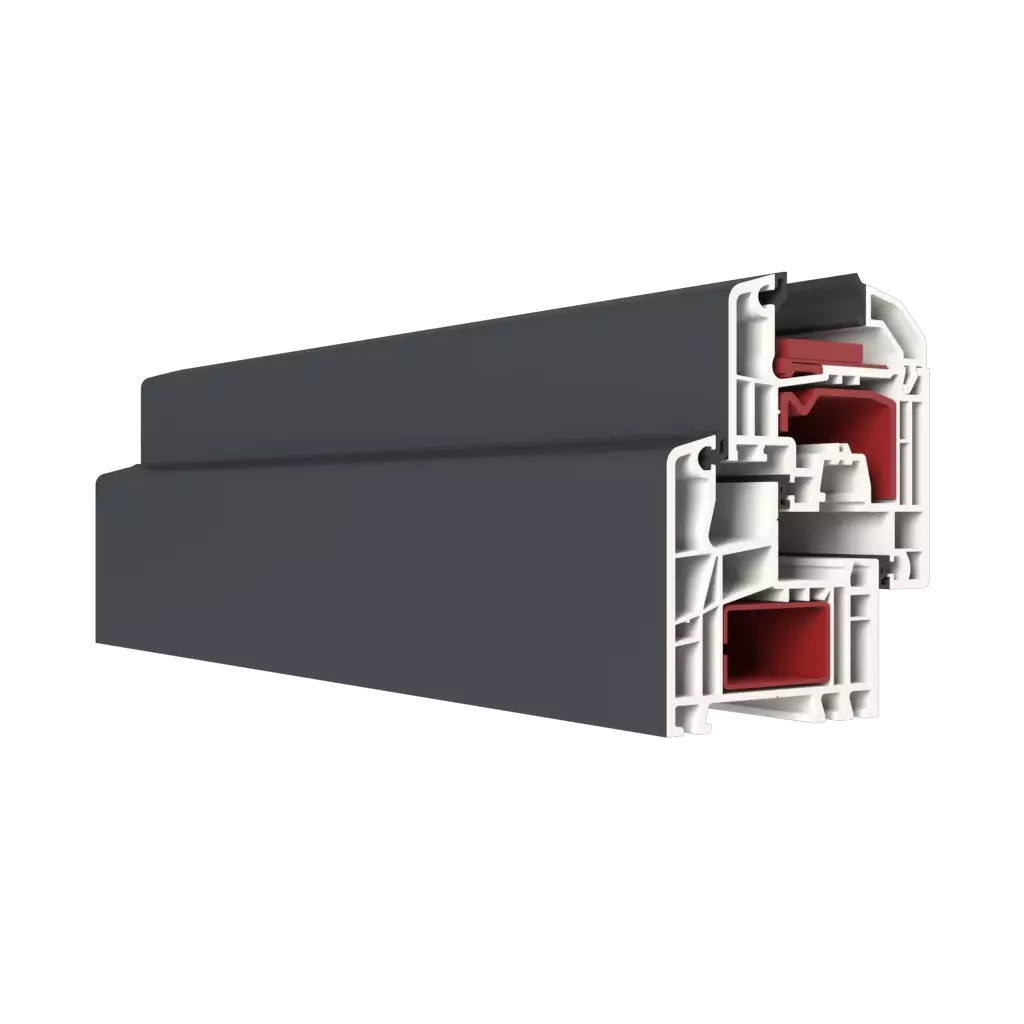 PVC (known as PVC and PVC) colloquially "plastic". These are the most popular windows, they have a very good thermal insulation coefficient, it is the cheapest material with a very good price-quality ratio. PVC has limitations in the size of the structure, it is not a sufficiently rigid material, for this reason steel reinforcements are used in the profiles.
A veneer is used on the profiles, so the windows can be any color on both sides. PVC windows have a chambered structure, the more chambers there are, the warmer the window frame. They require no special maintenance and are easy to maintain and care for. These profiles have high strength and under the influence of high temperatures do not avoid deformation.
Unfortunately, plastic windows do not show such high stability as wooden or aluminum windows, which is why the size of the windows is limited. They are also a bit colder, as a plastic frame with a steel insert, in most cases, is colder than a wooden one.
PVC profile manufacturers