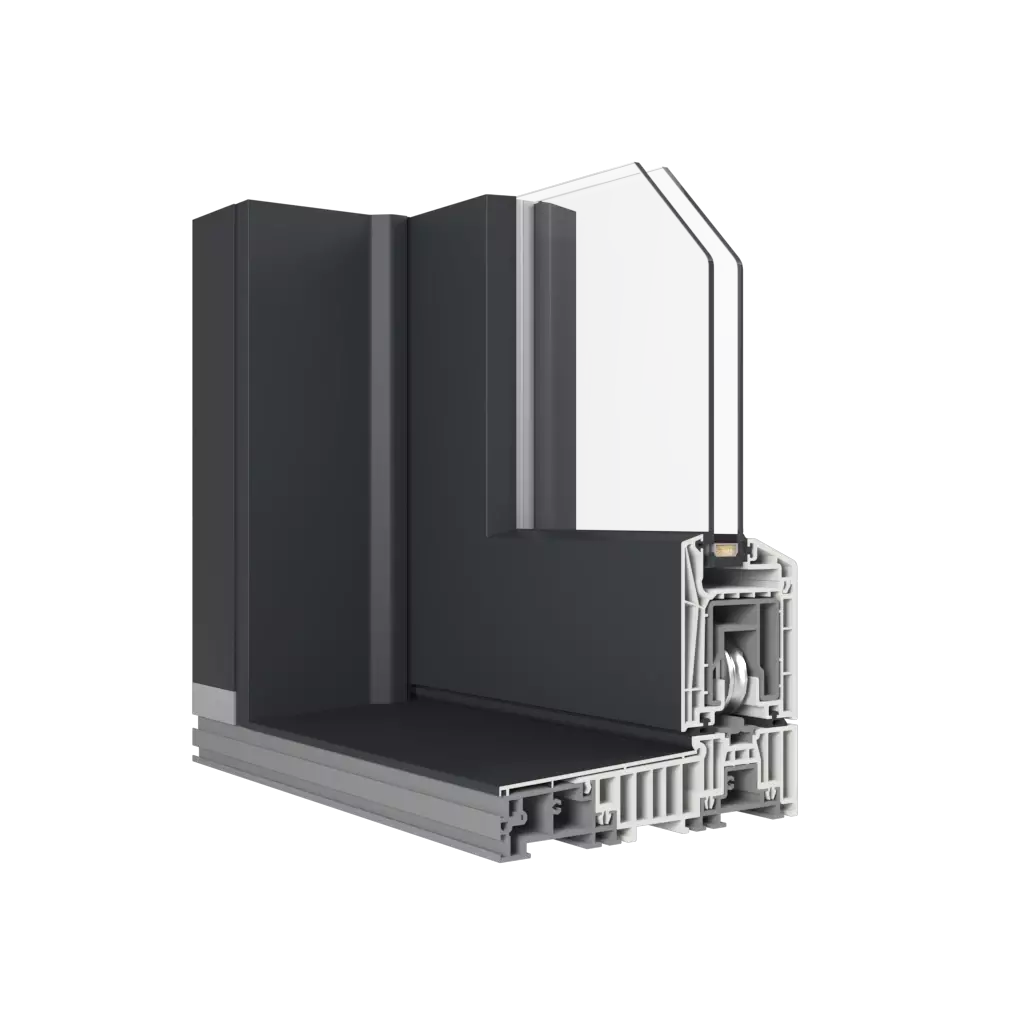 Energy and comfort are a plus
The latest lift and slide system takes care of the careful protection of all structural elements, which is why it meets the restrictive criteria for highly energy-efficient houses. Doors with glass can achieve an excellent heat transfer coefficient, even up to Uw = 0.8 W / (m2K).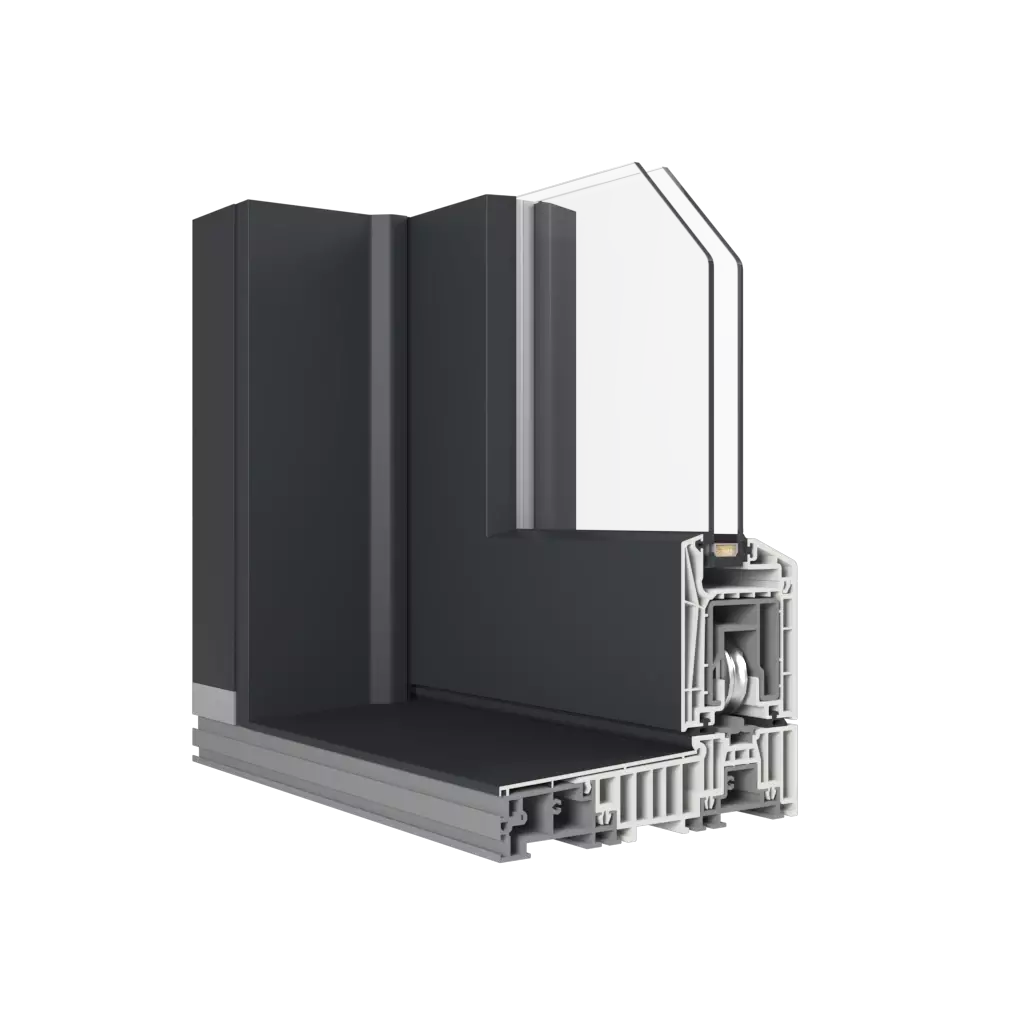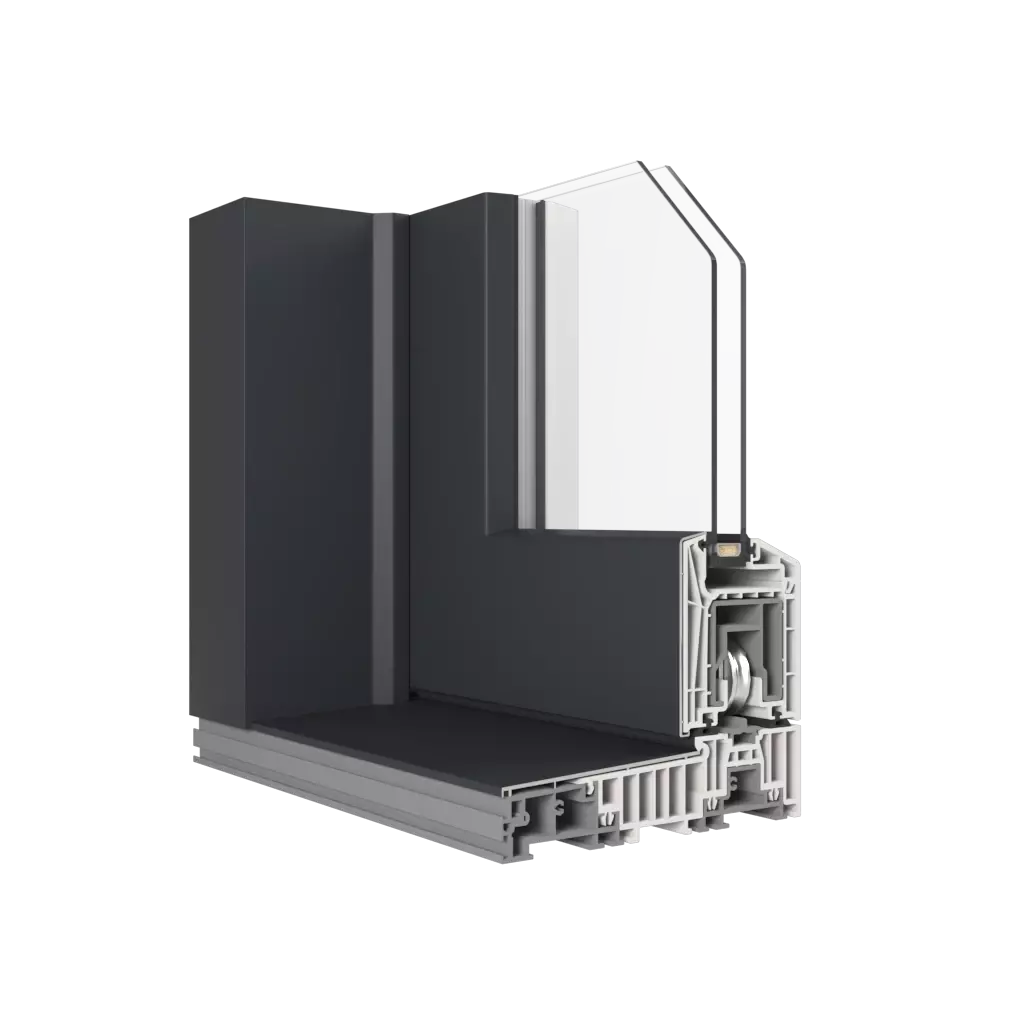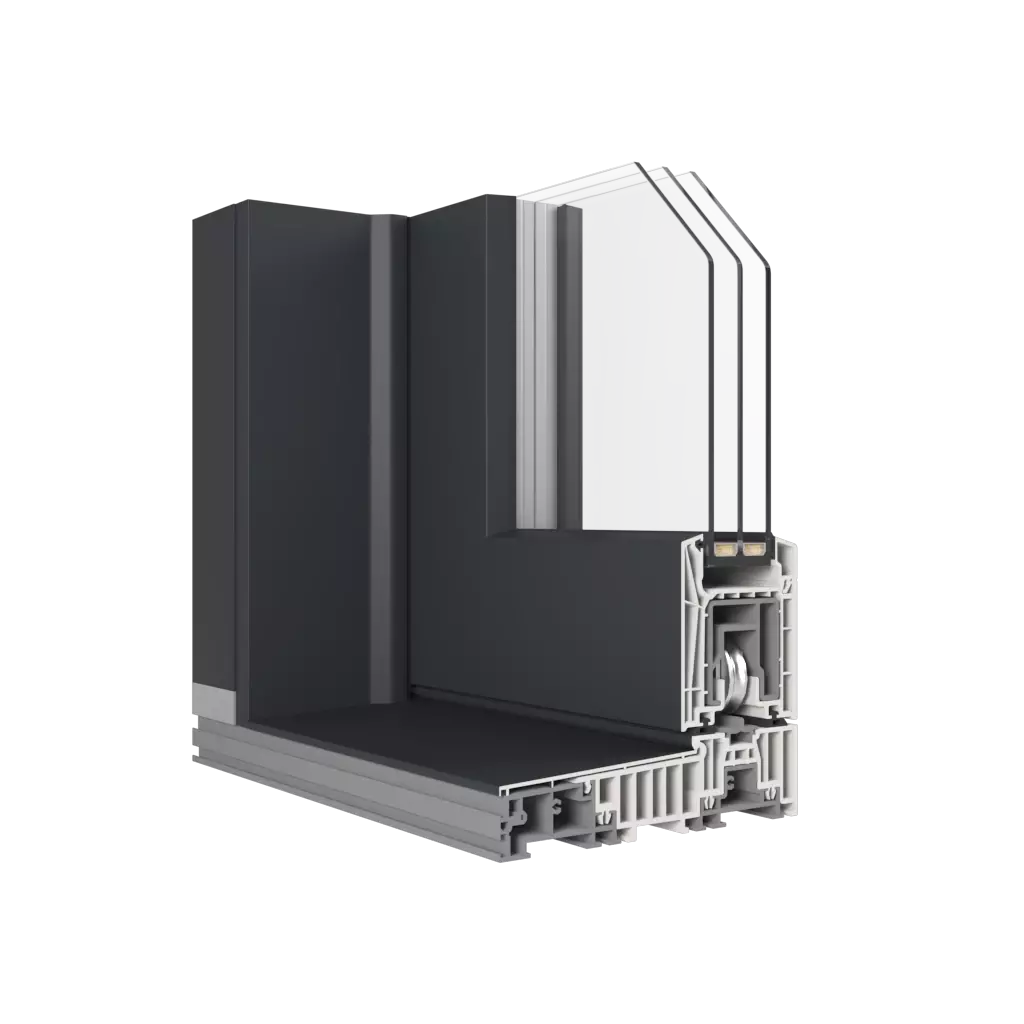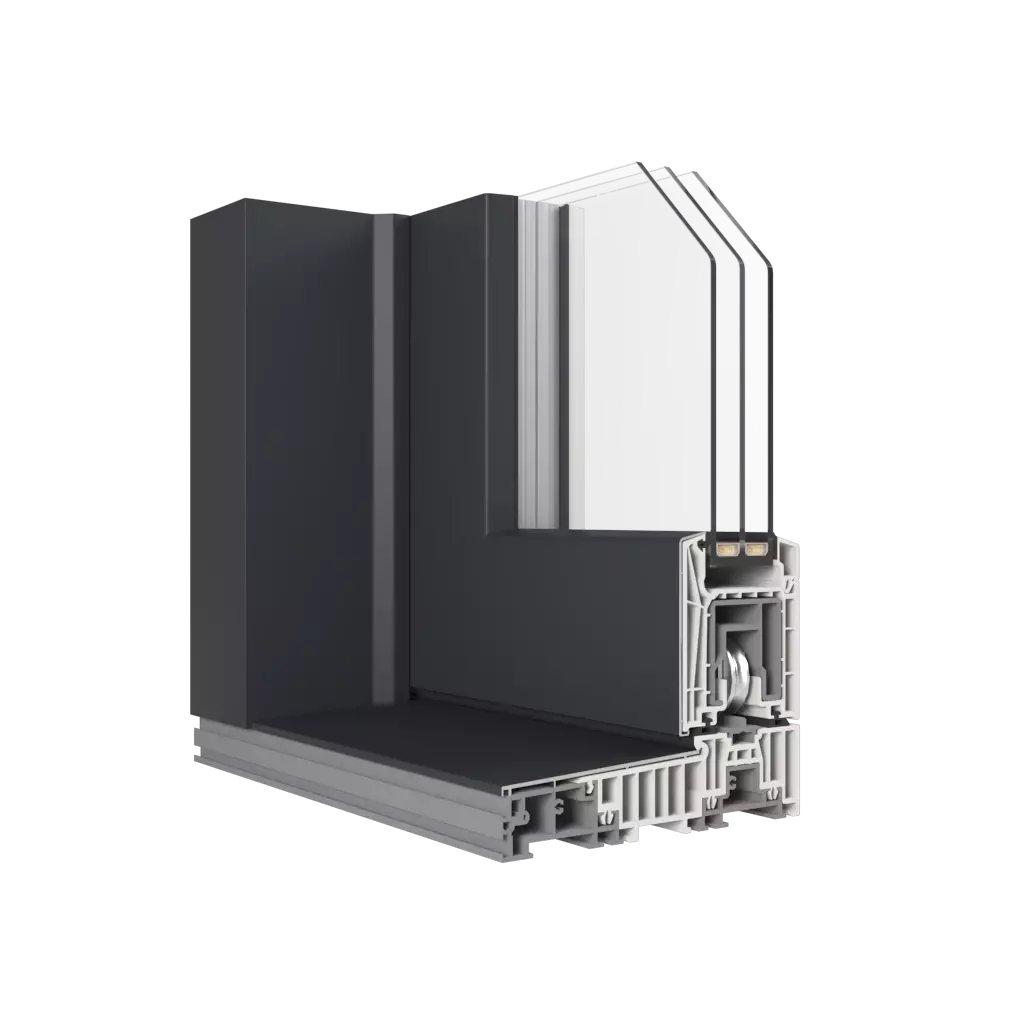 | | |
| --- | --- |
| Manufacturer | Schuco |
| Material | PVC |
| Width | 82 mm |
| Number of chambers | 5 |
| Sealing system | EPDM seals |
| Heat transfer coefficient | 0.8 W / m2K |
| Security factor | 8 |
| Carbon footprint | 8 |
| Durability factor | 9 |
The wings with a depth of 82 mm, multi-chamber profiles, a thermally insulated threshold and innovative welded EPDM gaskets provide the best protection against cold and water vapor condensation, even in the sensitive corner zone. The material from which the profiles and gaskets were made retains its properties for decades. LivIngSlide doors are an investment that gives long-term benefits in the form of energy savings and perceived comfort of use regardless of the season, even in conditions of strong wind with rain, as well as outside noise.
More light and more freedom
LivIngSlide sliding doors show that high thermal insulation does not exclude a modern, slender design and better access to daylight. The slender structure of the door, seals and profiles in matching colors as well as the maximum dimensions of the sashes ensure optimal access of light and comfort.
An additional benefit in the Schüco LivIngSlide system is provided by EPDM heat-welded glazing gaskets, factory-inserted into the sash profile. After welding, the seals are soft in the inside corners and thus ensure optimum tightness in this area.