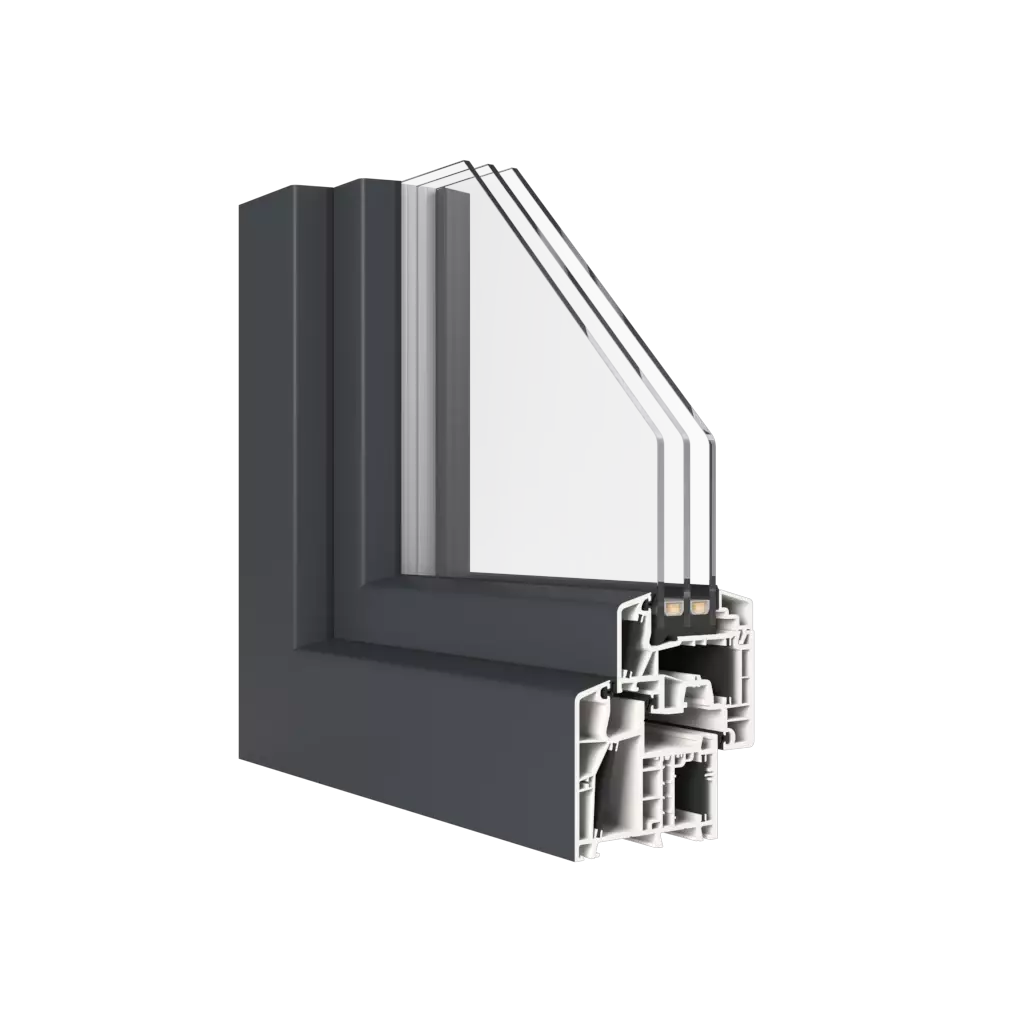 The Energeto 8000 window by Aluplast is an innovative solution with excellent thermal and acoustic insulation. Thanks to high energy efficiency, it minimizes heat loss and lowers heating costs. It has a low heat transfer coefficient Uf, ensuring high insulation. In addition, it reduces noise from the outside, creating a calm interior. Equipped with advanced sealing systems, it protects against drafts and moisture. Available in various patterns and colors, they easily adapt to individual preferences and the style of the building. They provide easy operation and a high level of security.
| | |
| --- | --- |
| Manufacturer | Aluplast |
| Material | PVC |
| Width | 85 mm |
| Number of chambers | 6 |
| Sealing system | 3 seals |
| Heat transfer coefficient | 0.94W/m2K |
| Maximum acoustic insulation | 33 dB |
| Security factor | 9 |
| Carbon footprint | 8 |
| Durability factor | 9 |
| Wind resistance | class C4 |
| Watertightness | class 9A |
| Air permeability | class 4 |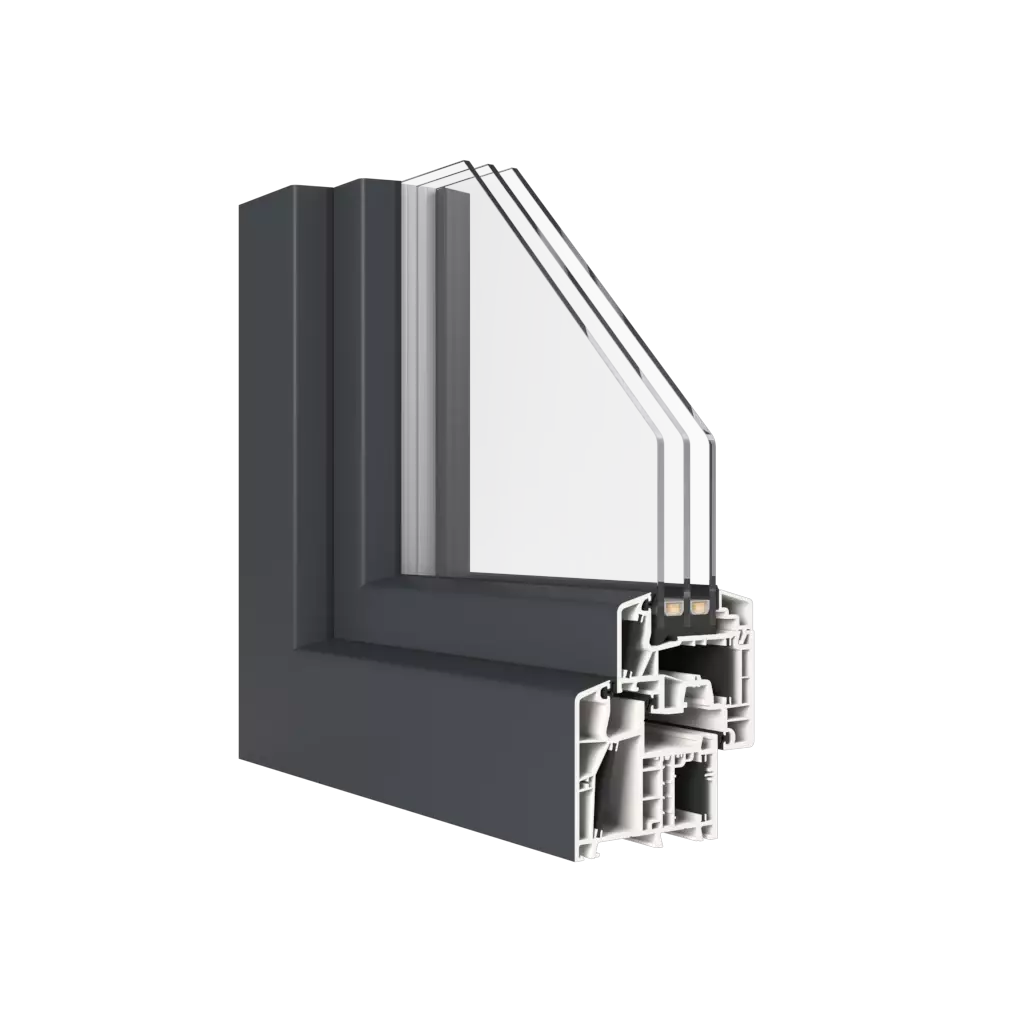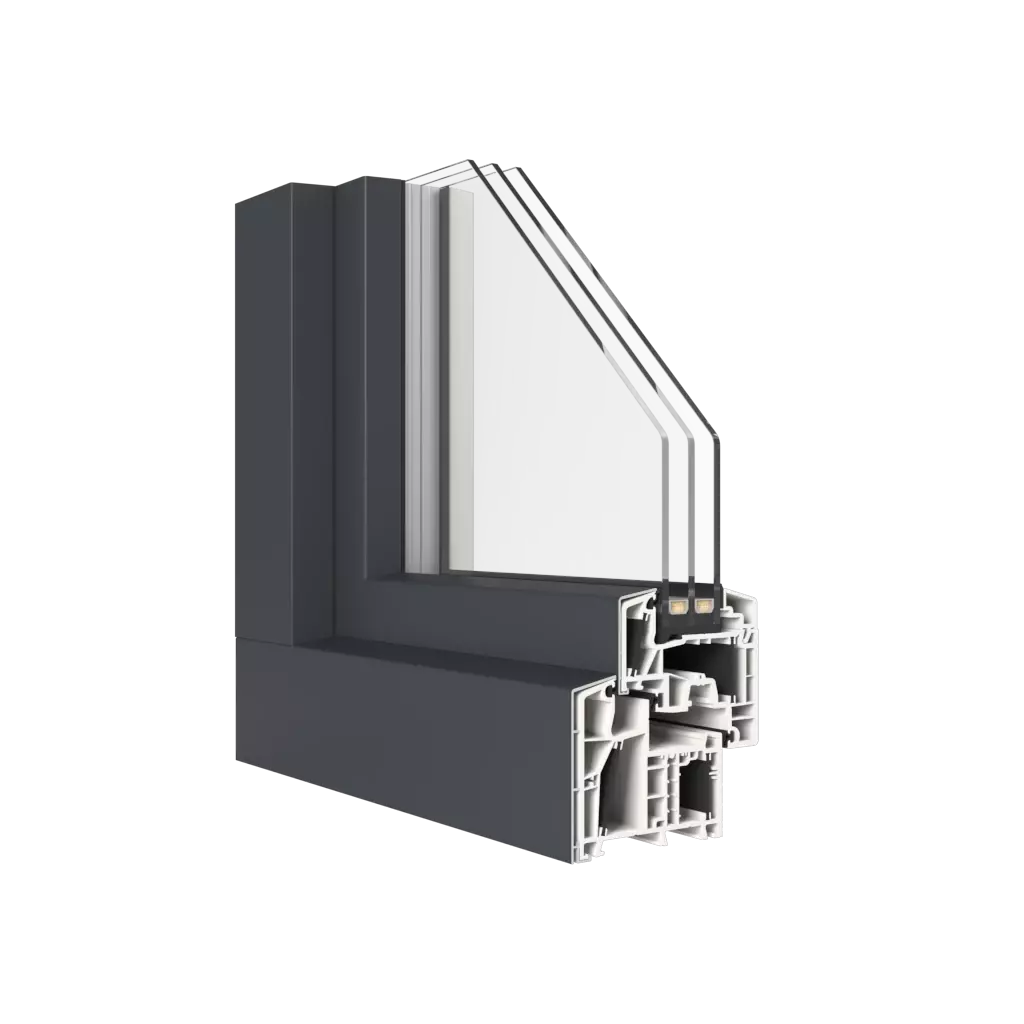 Energy-modified windows, such as the Energeto 800 window, are an innovative solution offered by Aluplast.
Thanks to the use of advanced technologies and high-quality materials, these windows provide excellent thermal and acoustic insulation.
The Energeto 800 window is designed to minimize heat loss and help reduce heating costs. Thanks to the low heat transfer coefficient Uf, which means excellent thermal insulation, these windows effectively retain heat in the rooms, eliminating unwanted energy leakage.
Protection against drafts and moisture
Protection against drafts and moisture is an important aspect that is a priority when designing modern windows, such as the Energeto 8000 window. Thanks to advanced technological solutions, this window offers an effective barrier against negative weather conditions.
The Energeto 8000 window is equipped with advanced sealing systems that effectively protect the interior against drafts and moisture. As a result, users can enjoy a dry and comfortable environment, free from unwanted drafts that can cause discomfort and heat loss.
A wide selection of colors
Thanks to a wide range of colors to choose from, you can create a harmonious composition with the rest of the façade, emphasize the original character of the building or adapt the windows to current design trends. Regardless of your aesthetic preferences, you can find the right color that will perfectly fit into the surroundings and interior.
The available Woodec and Aludec colors for the Energeto 8000 window are unique and recommended options that perfectly match various architectural styles and aesthetic preferences.
Woodec is an imitation of natural wood that gives Energeto 8000 windows a warm and pleasant appearance. Available in various shades of wood, Woodec colors are the perfect solution for those looking for elegance and natural character. It is an excellent choice for people who value the traditional look of wooden windows, without the need for intensive maintenance.
Aludec, on the other hand, is a unique aluminum coating that gives Energeto 8000 windows a modern and innovative look. Available in various colors and finishes, Aludec colors add character and style to Energeto 8000 windows. In addition, the aluminum coating ensures durability, resistance to weather conditions and easy cleaning.