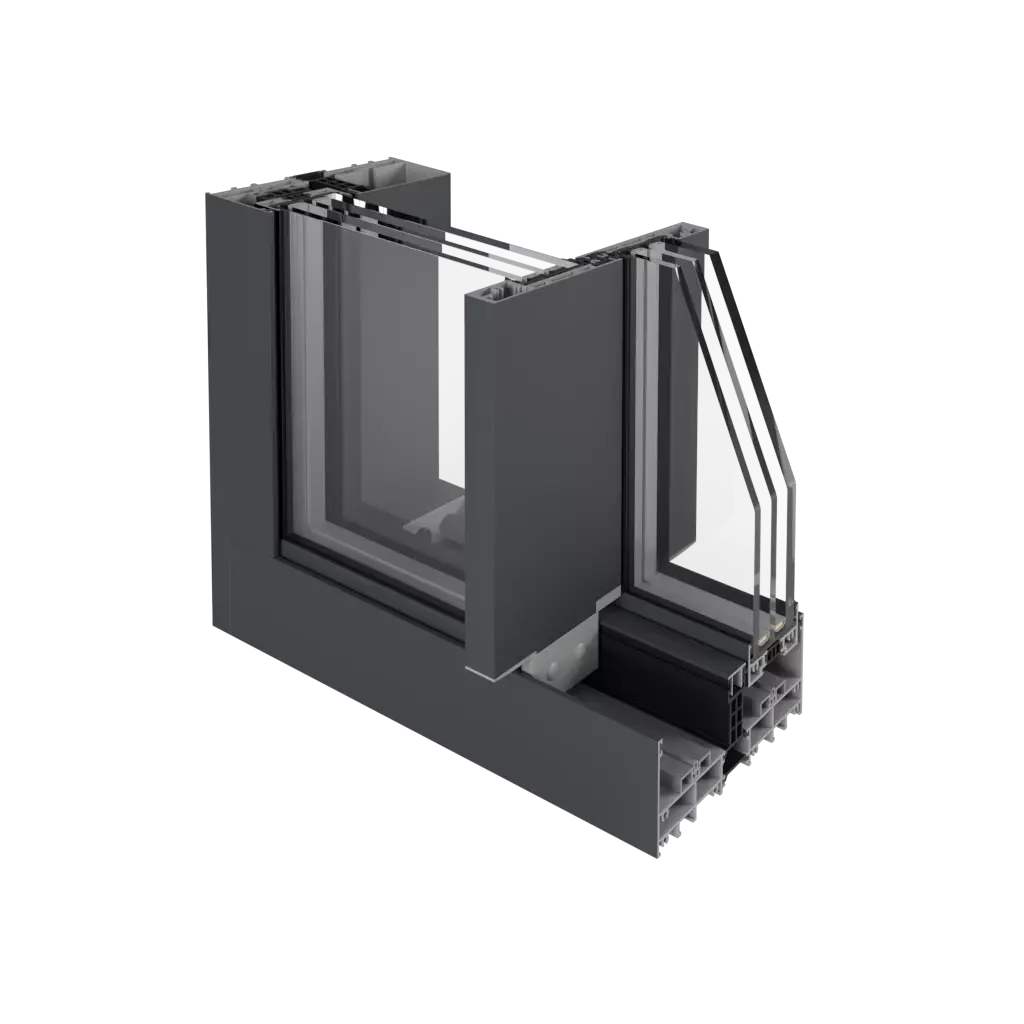 MB Skyline is a modern sliding window with a hidden frame offered by Aluprof. Minimalist aesthetics, panoramic views, lots of light. High quality. The perfect solution for modern projects.
| | |
| --- | --- |
| Manufacturer | Aluprof |
| Material | Aluminum |
| Width | 71mm |
| Heat transfer coefficient | 0.85W/m2K |
| Security factor | 8 |
| Carbon footprint | 8 |
| Durability factor | 9 |
| Wind resistance | C5 |
| Watertightness | 9A |
| Air permeability | 3 |
The MB Skyline window is distinguished by its minimalist aesthetics, which allows you to achieve the effect of space and harmony.
Thanks to the hidden frame and subtly made aluminum profiles, the window creates the impression of a smooth transition between the interior and the surroundings. The panoramic views it offers allow you to enjoy the beauty of the surrounding landscape.
In addition, thanks to the large glazing area, an abundant amount of natural light enters the room, creating a pleasant atmosphere and optical enlargement of the space. It is an ideal solution for people who want harmony, modernity and comfort in the interiors of their home or office.
Excellent thermal insulation
The MB Skyline window is equipped with profiles with a 3-chamber structure, which ensures excellent thermal insulation. Thanks to this, it minimizes heat loss and increases the energy efficiency of rooms.
The glazing of the window consists of triple-pane packages with a thickness ranging from 52 to 60 mm, which additionally enhances the thermal and acoustic properties. These innovative solutions allow you to maintain the optimal temperature inside the building, minimizing the need to use heating or air conditioning.
MB Skyline door leaves have an impressive load capacity, they can weigh up to 700 kg, which allows you to create a solid structure. In addition, these doors are available in large dimensions, enabling impressive heights of up to 4 meters.
This means that there are no restrictions on the width of the structure - the doors can be connected to each other, creating a uniform series of glazing of an impressive scale. This design flexibility not only gives you the ability to create impressive architectural solutions, but also provides excellent functionality and aesthetics.
MB Skyline doors are therefore an ideal solution for projects that require large and effective openings, harmoniously combining functionality and attractive design.
MB Skyline doors offer flexibility of use as they can be opened both manually and automatically. This system enables the integration of drives and control units, which are discreetly hidden in the frame profiles, which ensures an aesthetic appearance and smooth operation of the door.
In addition, it is possible to use an automatic device mounted outside the structure, which additionally increases the functionality and facilitates door operation. Thanks to these solutions, MB Skyline doors are comfortable, modern and tailored to the individual preferences of the user.